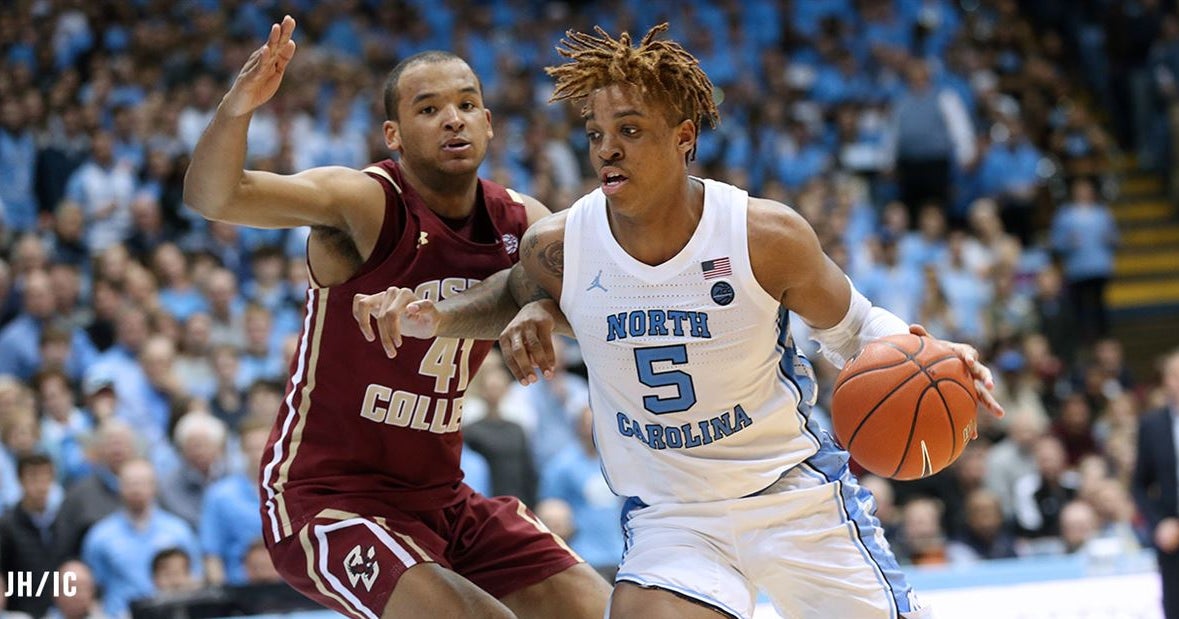 Armando Bacot: Improvements, Post Competition, Freshmen
CHAPEL HILL, N.C. — North Carolina's Armando Bacot enters his second college season with a wealth of experience and challenges under his belt. The 6-foot-10, 240-pound Richmond, Va. native is hoping for the much-talked-about freshman to sophomore season jump. Bacot had a solid season in 2019-20 that exposed areas that need improvement, but also showed great promise. He fought through injuries and averaged 9.6 points and 8.3 rebounds while shooting 46.9 percent from the field in 32 starts. If there is one area that Bacot needs to focus on the most it is scoring around the basket, something UNC head coach Roy Williams mentioned last week.
Bacot will be pushed this season by two five-star freshman big men. Day'Ron Sharpe comes in with the reputation as a bruising, athletic low post force and one of the best offensive rebound prospects in recent memory. The skilled 7-foot-2 Walker Kessler can stretch the floor with his jump shot and has the length to rebound the ball and protect the basket. 
On Wednesday, Bacot met with reporters in a Zoom press conference setup. The conversation ranged from working with UNC alums in practice to parts of his game he worked on this offseason, to Carolina's big men and the freshman class. The key takeaways and quotes from Bacot's press conference are below…