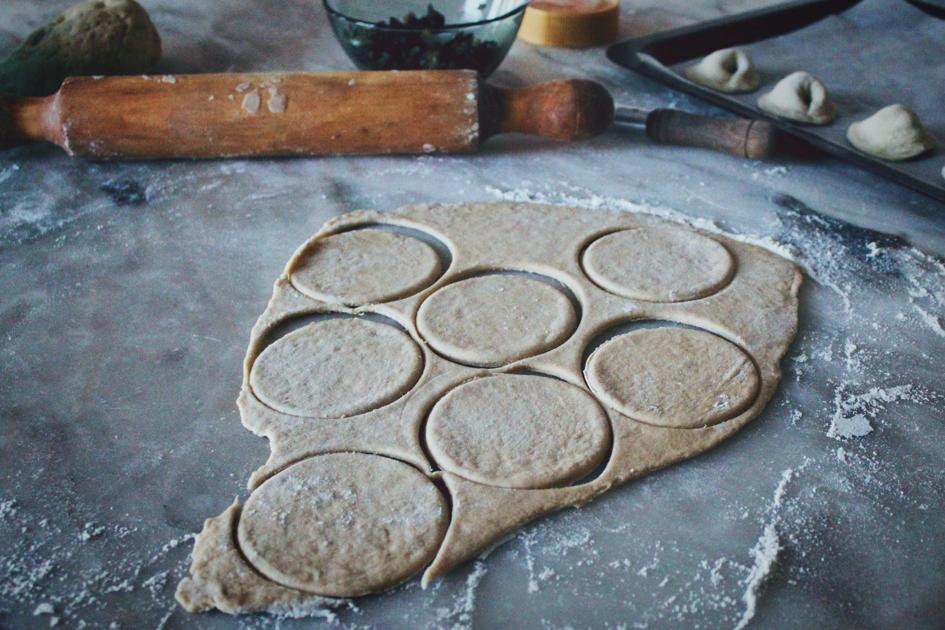 Back In The Day: A kitchen's character has changed drastically | Back in the Day
Many everyday experiences generate ideas for my weekly column. Such was the case last Friday when I sat down at the kitchen table for breakfast. My breakfast tends to be rather monotonous, nothing elaborate; orange or apple juice, cold tea, a bowl of Cheerios, sometimes a bowl of grits, a sausage patty and quite often, a muffin. What I eat is not the focus of this column. Rather, it is about the things that I observed in my kitchen as I ate breakfast. So, do as I did last Friday; think about things that were in your kitchen but are rarely seen today or have changed since back in the day.
You are telling your age if you remember the days when you had no refrigerator in your kitchen. Instead of a refrigerator, there was an ice box. The ice box, a box that used a large block of ice to keep items cold, became popular during the late 1800s. How well I remember a neighbor constantly reminding me, to let her know if I saw the ice man, as she needed ice. I thought about other things related to the refrigerator as I ate my breakfast. I wondered how many people still use ice cube trays to make ice cubes. Do you recall the metal trays that you had to lift the tab to free the ice cubes or the plastic trays that you twisted to free the cubes from the tray? I suspect that many of you today obtain your ice cubes from the ice maker built into your refrigerator; ice cube trays appear to be a relic from, back in the day.
No doubt, there is a microwave in your kitchen. While invented in 1945, you probably did not have one in your home until the 70's. This is understandable given its' hefty price of $5,000.00 when first produced and its large size. But with significant advances, counter top microwaves were introduced for home use during the 60's. Some of you recall that many people feared the microwave believing that it was harmful to one's health. While I have focused on microwaves to heat or cook foods, think about how your stove today differs from stoves of the past. Some readers of this column have memories of cast iron, wood burning stoves in the kitchen. My family had one when we lived in the forty-five hundred block of Fairmount Avenue in the late forties. I cannot imagine anyone cooking on one of these stoves. I suspect that no baking took place. How would one bake a cake on such a stove? As for garbage today, many of you simply empty garbage into your garbage disposal. In the past, garbage was placed in cans that were separate from trash and set out for collection on different days. I cannot recall when I last put garbage out in a separate can. If it did not go into the garbage disposal, it went out on trash day mixed with the regular trash.
Today, many of you place your dirty dishes into a dishwasher. While patents were granted during the mid-1800s, they did not become popular in homes until the 1950s. Even then, they were not common due to the cost. A Tribune employee told me about his experience with a dishwasher while growing up. "The only dishwasher I knew was me and my brother busting suds after each meal."
It has been reported that over 75% of homes in the United States had dishwashers by 2012.
Occasionally I have a desire to change my breakfast menu. On such occasions, I might decide to have a waffle. I take a waffle from the freezer and drop it into the toaster. The waffle iron was once prominent in homes but has long disappeared from many kitchens. As for the toaster, do you remember browning the bread under the boiler in your oven? Think about other items you probably do not see in your kitchen today. I doubt if anyone is still opening cans with the old fashioned metal can opener with a point that was inserted into the can and then you forced it around the can in an up and down motion. Another type of old can opener which some still use is the can opener with the turning mechanism on the side to open cans. Maybe you currently use an electric can opener. I wondered if anyone still uses a rotary egg beater today. Some of you have a Keurig coffeemaker in place of that coffee pot that has been retired. Is there a cast iron skillet or rolling pen in your kitchen? Now, here is something that was popular in the past and has become an essential in many kitchens today. I am referring to the pressure cooker that has become a timesaver for cooking today and some have the added feature of air frying. An apron was a standard item found in kitchens in the past. You may recall that an apron or I should say aprons for special occasions hung on doors, were thrown over chairs or had a special place in the kitchen, back in the day.
Today, there is bottled water found in most kitchens. If you do not use bottled water, your water probably comes from a dispenser on your refrigerator. As a child, my father made trips to Fairmount Park to fill jugs with fresh spring water. Finally, kitchens in the past had something that you occasionally see today. Perhaps you have vivid memories of company visiting your homes in the past. Those were days before we had family rooms or basement recreation rooms. Thus, the kitchen had that one unique feature; it was the room that beckoned most Black families to enjoy one another's company; to fraternize with family and friends
Yes, the kitchen, its appliances and its surroundings, have significantly changed. Yet, what you see today often brings back fond memories of the character of kitchens that we remember as children, back in the day.
Kittrels can be reached at [email protected] or The Philadelphia Tribune, Back In The Day, 520 S. 16th St., Philadelphia, PA 19146