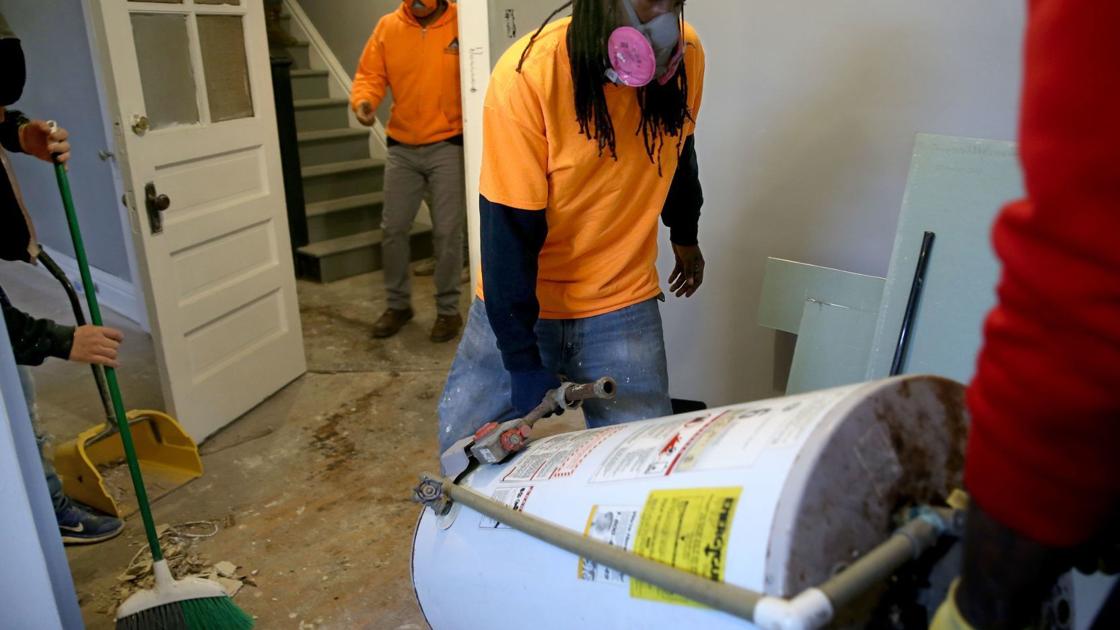 'Black is back': A new grassroots effort aims to revitalize north St. Louis | Metro
KC Mackey, Midwest regional organizer at the Uhuru Solidarity Movement, an organization of white people supporting the African People's Socialist Party through reparations and other efforts, told the crowd that she has seen an "outpouring of support" in St. Louis "for the platform that Ticharwa Masimba represents."
"When the Black community has political and economic power, it will move forward our entire city as one," said Mackey, 29. "No one living at the expense of anybody else."
At a previous news conference, Masimba called out incumbent Alderman John Collins-Muhammad, D-21st Ward, for attempting to block progress of the Black Power Blueprint in his ward, specifically involving the purchase of two land bank properties along West Florissant that were denied sale.
"If blocking means that I required the group to give me a real plan on what they are going to do with these two properties, and strategic deadlines, and asking for community participation and input, then, yes, I blocked it," Collins-Muhammad, 29, said in an interview.
He added that he has helped the group acquire several parcels since they started working in his ward in 2017.
"I will work with anyone to get land bank properties and parcels," he said.
Alderman Bosley, who will face Bentum, said the candidates seemed like part of a national power grab, one that hasn't consulted community stakeholders already in place.