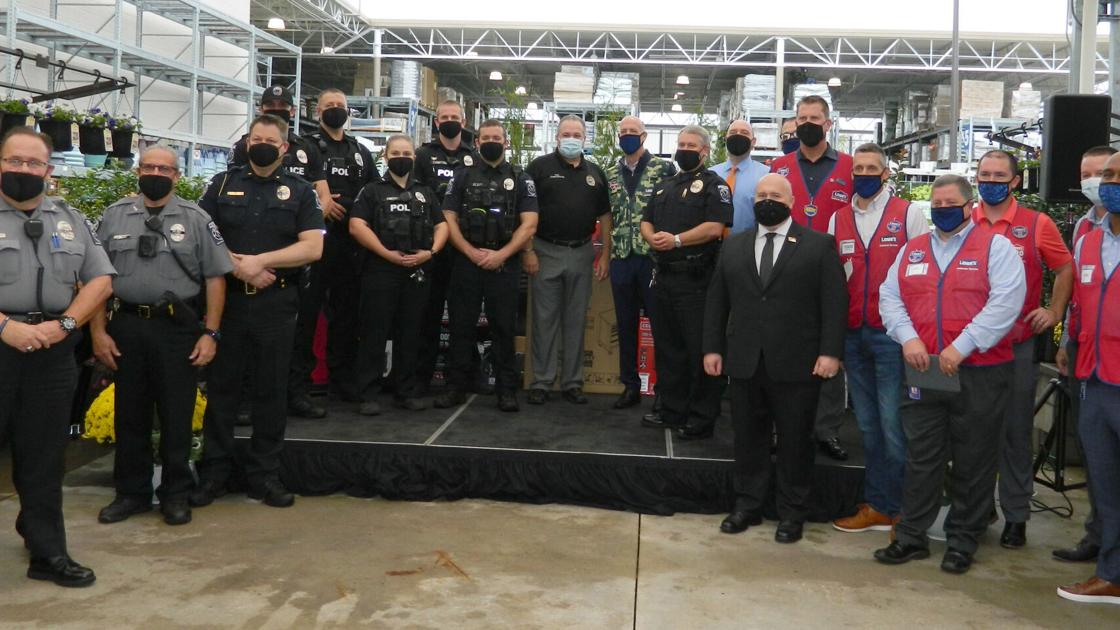 BUILDING BLOCKS: Lowe's and Mooresville police partnership continues to grow | Local News
As a thank you for all they have done for the department, Harding passed along a plaque which they in turn presented to McFarland.
McFarland expressed his thanks for the gift as he said, "this means the world to us to have this partnership."
On behalf of the mayor, who was unable to attend the event, and the other members of the town board, Mayor Pro Tem Lisa Qualls shared "heartfelt thanks" to Lowe's. "You are a pillar of the community."
Before the event concluded, there was one final special presentation that was made, and that was the gifting of a store vest to the chief. Even though it was framed, he was encouraged by Isenhour to take it out when he wanted and put it on and drop by the store anytime to lend a hand.
"The event was outstanding and I have had nothing but positive feedback from everyone," said Harding. "This is a testament to the great work that everyone at the police department does every day and is why I am so proud of them."
When speaking of the event, Town Manager Randy Hemann said that this "is another way of seeing commitment with Lowe's. We talk regularly with Lowe's," he noted. (This day) "is one more way to see how great a partner they are."
"We love to support our community and partnership of our community," said store manager Calloway. "It means a lot to have police support."