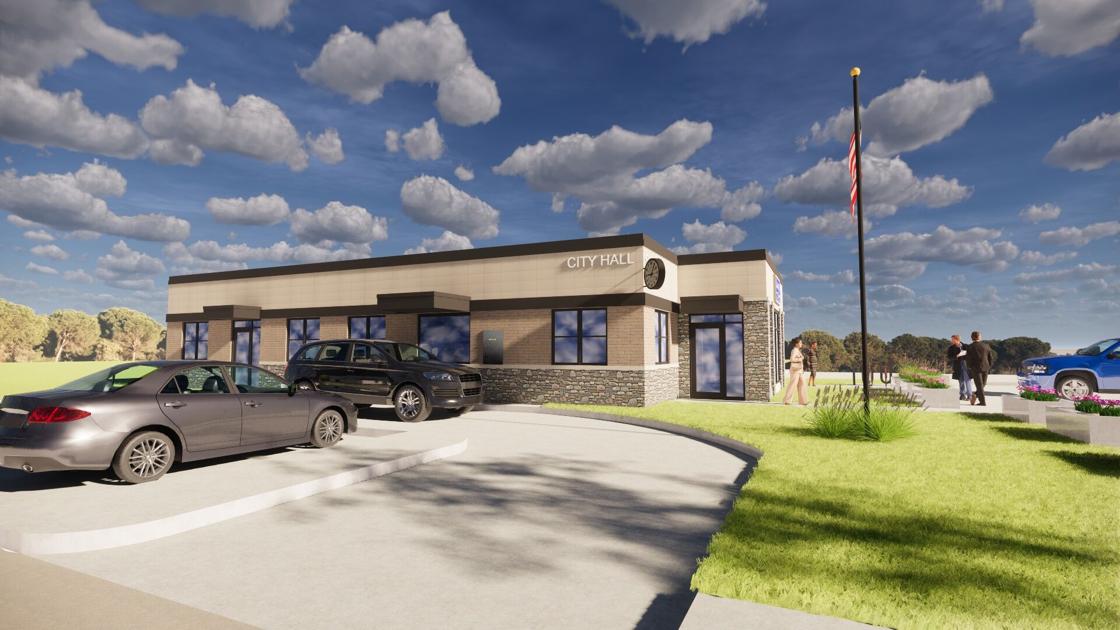 Camanche rolls out city hall renovation plans | Local News
CAMANCHE — Camanche City officials received an update Tuesday on plans for the city hall renovation.
John Mahon of Bray Architects outlined plans for the renovation, which includes expanding city hall chambers space.
"The current council chambers is a little bit constrained for space," Mahon said. "And this will allow us to integrate more space for staff, for guests that are presenting, for guests who are participating in the council meeting."
At the back of the council chambers, there would be a conference table for use in meeting situations, Mahon said. He noted an elevation change for the council table, which will sit above the rest of the floor levels so there is easy viewing between, with a ramp on one side and a couple steps on the other side. There is also a staff table contained in the plan, where key staff members would sit during council meetings. They would also have a presentation table and podium.
"A presenter may often need to be seated at a table when interacting with council," Mahon said. "If it's just a vocal interaction, they should stand at the podium."
The building plans also include offices for the city clerk, mayor and city administrator and mechanical space, Mahon said.
Outside of the building, the plan is to keep the same amount of parking out front but with a buffer between the building and parking. This would be done through creating some green space, Mahon said. There are also plans to implement a drive-thru window for residents to make a payment without leaving their car, Mahon said. The plan also includes a night depository for residents to drop off payments if there is no one manning the window or if they are dropping off a payment after hours.
They are exploring an illuminated logo sign and some interactive sign capabilities for the front of the building, Mahon said.
In August, the Camanche City Council unanimously approved Bray Architects as the architectural firm for the project. They also approved resolutions authorizing a loan agreement for the issuance of a $400,000 general obligation city hall expansion note, series 2020A and the issuance of a $200,000 general obligation city hall expansion note, series 2020B.
The project is currently planned to be completed by the end of fiscal year 2021, which runs through June 30. Camanche City Administrator Andrew Kida said the weather may dictate whether the project gets done in fiscal year 2021 or runs over into fiscal year 2022. The plan is to be done by the end of spring 2021 but it may be completed in the summer of 2021, Kida said.