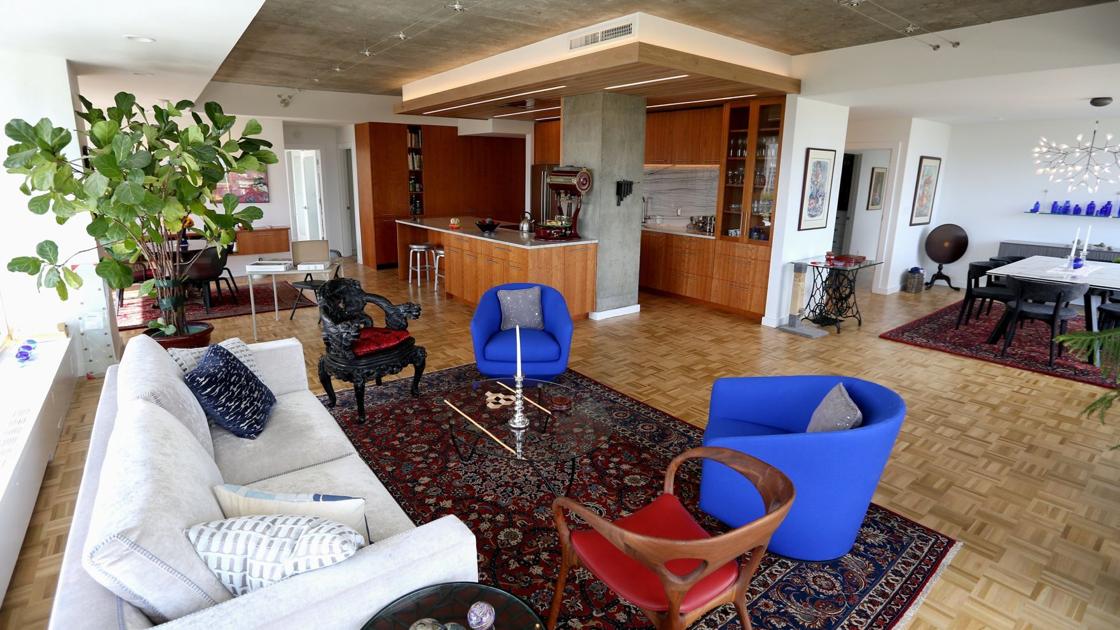 Central West End condo remodel marries two units for one spectacular view | Home & Garden

By Amy Burger Special to the Post-Dispatch

Sometimes two is better than one. That was certainly the case when Maxine Stone decided to purchase and combine two adjacent units in the historic Lindell Terrace condominium building in the Central West End. She had been casually looking with her real-estate agent when she viewed a unit with a stunning view of the Cathedral Basilica. She loved it, but with only one bedroom, it was just too small for her needs.
Stone jokingly remarked to her agent, "What if the one next door was for sale?" Her agent knocked on the door and asked the owner if he might be willing to sell. It turned out he was, and the next thing she knew, Stone had purchased both units and was ready to find the perfect team to transform them into one seamless home.
Enter Studio Lark, a Kirkwood-based architecture and design firm owned by married couple Jessica and Aaron Senne, who specialize in modern design. "I didn't even interview anyone else," says Stone. "I loved them, and I loved their work. They had a vision that I didn't even have."
After a thorough process of getting to know each other and assessing Stone's wants and needs, Studio Lark began drawing plans to merge the two spaces. Their design goals focused on maximizing the condo's natural light and celebrating the stunning views of St. Louis to the east and south.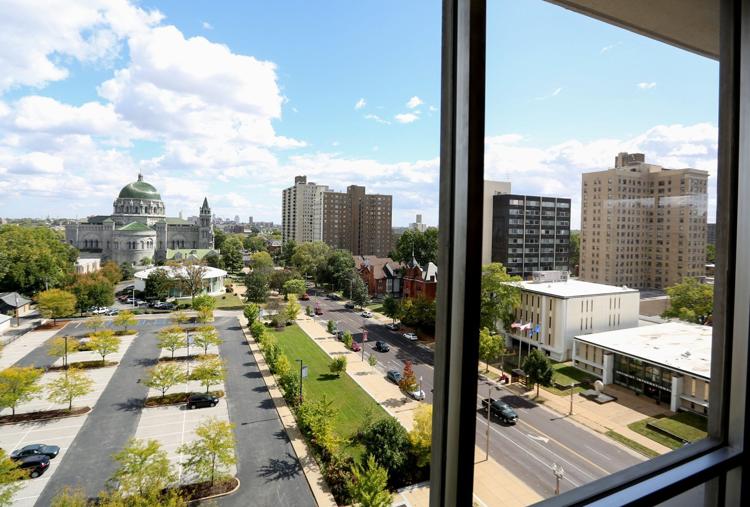 "We immediately knew we needed to orient all views to the Basilica. It was the primary conceptual driver to the entire renovation," says architect Jessica Senne. "We determined that we wanted to keep the main entrance in the corner unit, but open up the walls to get that unobstructed view."