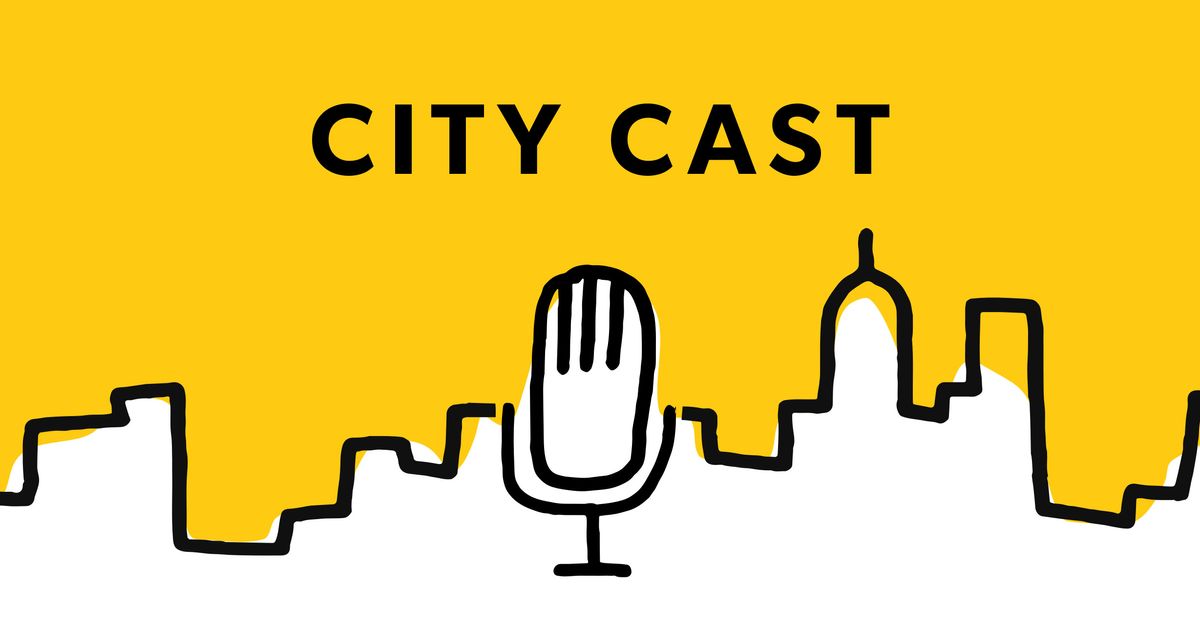 David Plotz's City Cast and the Promise of Local Podcasts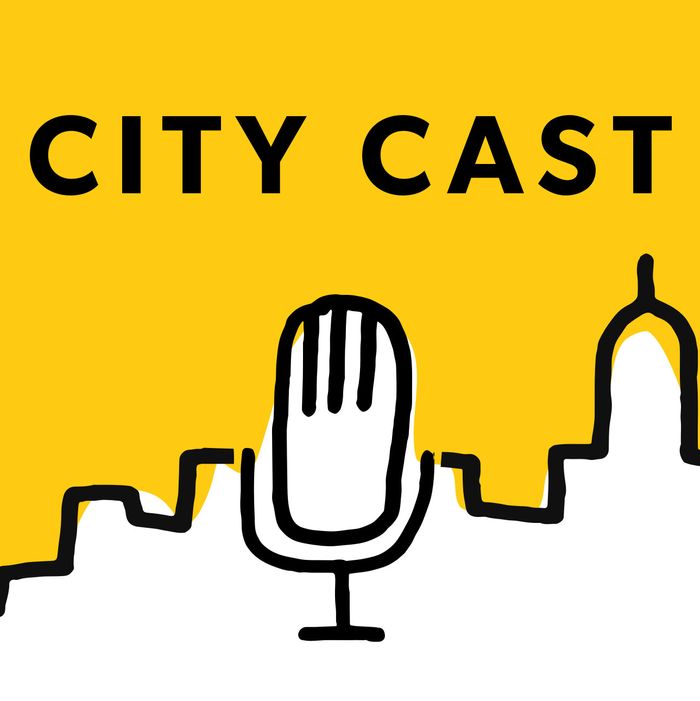 Photo: Aaron Taylor-Waldman
News, broadly…
➽ It's official: SiriusXM's acquisition of Stitcher has been completed.
➽ From Media Matters, the left-leaning media watchdog organization: "Media Matters has identified four major platforms — Spotify, Vimeo, Apple Podcasts, Google Podcasts — where QAnon content is flourishing. These platforms must follow other tech companies' lead and commit to swiftly banning all QAnon content; anything short of that will only further enable the spread of this inherently dangerous conspiracy theory."
➽ From Vanity Fair: "Fyre Festival's Billy McFarland Has Recorded a Podcast From Prison." Sure, why the hell not.
➽ From NME: "Kanye West says he is guesting on The Joe Rogan Experience podcast this week." …. sure, why the hell not.
David Plotz — the former CEO of Atlas Obscura, past editor-in-chief of Slate, and longtime co-host of the Slate Political Gabfest — is starting a new company, and it takes some explaining.
To begin with: the new venture is called City Cast, and Plotz explains that the fundamental idea is to build a for-profit network of daily local news podcasts in cities across the country. However, it quickly became apparent when we spoke over the phone last week that City Cast won't just be a podcast company, as there are plans in place to launch daily newsletters to complement the core audio products. It also quickly became apparent that simply describing those core audio products as "local news podcasts" is somewhat insufficient, as there's a good deal more to the pitch than that.
Yes, there will be news elements to the podcasts made under the City Cast banner, more so when/if they grow to a certain size and structural maturity. Yes, these shows will be produced in accordance with journalistic standards. But the underlying hypothesis driving the venture forward is an approach that explicitly foregrounds the strength of the personalities behind the mic. In other words, the personalities are the point for City Cast, and Plotz's gambit is to develop a media company that elevates singular voices as a focal point for the civic shape of a given city.
"One of the more common traits you'd find across effective podcasts is the presence of vivid personalities who forge really strong emotional connections with people," said Plotz. The way he sees it, there is a dimension to this quality that's a bit of a throwback, as he argues that it was something that was also present among successful local media products back when local news industries were still vibrant.
"Think about how in a lot of cities, up until maybe thirty years ago, you'd easily find citywide figures who embodied the passion, enthusiasm, and anger of those cities," said Plotz. "Sometimes they were newspaper columnists, sometimes they were TV hosts, but these were all folks who created a more impassioned and engaged citizenry through the power of their personality, fascinations, and interests."
"These are people who believe that their city was the greatest city in the world and were quick to point out what's fucked up about it," he added, pointing to the heyday of Jimmy Breslin's New York columns and the early stages of Oprah Winfrey's career, back when she was the host of AM Chicago starting from the mid-eighties, as strong examples of this media archetype.
Plotz's descriptions reminded me a little of the way in which Slate has built a daily news-ish podcast around Mike Pesca with The Gist, and how the general feel of that show —  sprawling, omnivorous, passionate — probably informs the notion of what an ideal City Cast podcast could sound like, albeit localized for a specific city.I also thought about another parallel media world that, in my mind, bore some resemblance to the personality-driven, perspective-shaping experience Plotz is hoping to foster: sports talk radio, where you'd get someone like Mike Francesca looming large over New York sports fandom for years.
Of course, there are limitations to describing City Cast as "sports talk radio, but for local civics," but making that analogy nevertheless opens up new useful pathways into thinking about the venture: both provide a strong sense of shared communities, both speak in the language of passion and participation, and when successful, both can provide solid foundations for strong media businesses.
Speaking of which: Plotz tells me that he intends for a good deal of experimentation around the monetization side, and while it's still very early in the exploration process, he has a rough feeling that City Cast's business model will eventually be organized around some combination of advertising and subscriptions over the long run. In terms of advertising, the thinking seems to involve some amount of leaning on the ability of a network structure to generate sufficient economics for effective national campaign sales, along with some bundling with local targeted ads. And as far as subscription goes, any application is mostly speculative at this point, but Plotz seems to be responding to the general need for revenue diversification and building in buffers to accommodate for the volatility of advertising money.
Plotz will not be building City Cast by himself, having secured support from Graham Holdings, which will own the company. Graham Holdings is no stranger to podcasting and local media; you might know the corporation as the parent company of Megaphone (née Panoply), Pinna, and Slate (hence the relationship with Plotz). It also owns several local television stations through its Graham Media Group subsidiary, and of course, it used to be the home of The Washington Post, before it was sold off to Jeff Bezos. That Megaphone relationship will most definitely factor into City Cast's technical stack, given the hosting platform's emphasis on making podcasts more able to target listeners — in part, geographically — more effectively. ("The targeting aspect is just going to get so much better," said Plotz. "They've got a good product, and it's going to be really helpful for us.")
For what it's worth, I really like City Cast as an idea. This shouldn't come as much of a surprise to long-time Hot Pod readers, seeing as how local podcasting and the on-going decline of local media are topics that I like to pick up from time to time. The problem of local media's hollowing out and its ramifications really resonate with me personally: how the loss or weakening of those institutions in cities across America have largely resulted in those cities being less able to properly understand themselves, especially as they grapple with intense change; how their gutting by corporate vultures have directly contributed to a more fractured society and less democracy, period; and how the increasing national gaze of all news and media in this country has generally resulted in an acute political hobbyism syndrome where most people primarily operate consumers of politics as opposed to actual participants.
Much in the same way that a hammer sees everything as a nail, I have some hope that podcasting, as one of the lone growing media categories, can be weaponized in such a manner that's able to lead to a new foundation for local media. That's why I harbor some optimism around the NPR local-national bundle efforts — despite its ultimate dependence on the increasing nationalizing strength of NPR within the public radio system for this to really work, with all that entails — and, subsequently, why I also have some optimism around Plotz's ambitions with City Cast.
That said, it's all really early for City Cast, and there remains so much more for Plotz to figure out. He still has to actually go through the often rough process of getting from an idea to a working business: building an actual product, finding ways to identify and access the right audiences, spending marketing dollars, wrangling advertisers, and so on. It's still an open question if this thing will even make it to a second or third year.
And then there are all the greater concerns that should be considered in a personality-driven business like this. I'm thinking, specifically, of what it means to hire a singular voice for a given city, and the complex burdens of working through representational politics associated with that choice. I'm also thinking about the challenges of building the right incentive structures to make those hires during a time where personality-minded media makers are increasingly seeing the merits of owning their own products and presences.
But let's not get too far ahead of ourselves. Plotz tells me that the plan is to launch in the winter and go from there. Right now, he's just beginning to hire for a full staff, and he's still assessing which cities to start out from — a decision that will almost certainly depend on the hosting talent he's able to find — though DC is almost certainly on the list, given the fact that's where he lives. (For what it's worth, I believe he should skip the obvious media cities like New York and Los Angeles entirely. Go for a city like Denver, Austin, Phoenix, Providence, or Milwaukee. Hell, come to Boise, where I live.)
This is all very intriguing, and I wish him the best of luck. You can learn more about City Cast on its website, and through this Medium post from Plotz himself.
As you probably know by now, the Third Coast Festival, which typically takes place as a physical conference in Chicago every fall, is being held as a virtual event this year due to the pandemic. The virtual version of the conference goes by a slightly different name, Third Place, and aside from its non-corporeality, it's also distinct for being the first major Third Coast event since the non-profit's new executive director, Shirley Alfaro, took over late last year. Programming officially kicked off yesterday, and it's scheduled to run up until November 1.
"We knew we would have to go virtual since early March," the team told me recently. "And for years, we have wanted to leave the corporate hotel feel because it doesn't match our organizational ethos and values. So in some ways, building a virtual world from scratch is a really organic and meaningful fit for Third Coast in 2020."
They also tell me that staging the event online allows them to more effectively emphasize certain values they hold deeply — in particular, the values of accessibility and innovation in form. Holding the event digitally, they say, provides the opportunity to create "a radically more accessible convening for makers from around the world," to rethink their traditional conference programming in new and creative ways, and to "lean into the flexibility of what people want to talk about, rather than what they think they should be talking about."
A key mechanic of these ambitions involve the adoption of what the team calls a "collective pricing model." It's essentially a pay-what-you-can structure, and in contrast with tiered ticketing configurations, all Third Place ticket buyers have access to just about everything Third Place has to offer regardless of the actual sum paid. The messaging of why financially-able folks should consider paying a higher price is crucial to the execution of this model, and here's how the team talked about the decision in full:
Third Coast has been going through an evolution that's been building for many years: to transform and disrupt the audio industry, and to de-center the status quo. One of the goals we've had for a long time, that is central to this mission, is to invite as many people as possible into our programs, regardless of ability to pay a heady ticket price.

Collective Pricing is a pricing philosophy that is community-conscious, responsive, and honors the needs of our audiences. In a collective pricing model, we invite our community to consider what they're able to offer alongside what others need. This way, we all arrive more equitably, together.

With a collective pricing model, each of you, regardless of your level of contribution, is a vital member of this audio community. We encourage you to think of your entry to Third Place as an act of radical industry-building. If you can give more, please do — it literally gets more people in the room, makes it possible for Third Coast to survive, and will bring real change to this field.
Given the rhetoric around wanting to leave the "corporate hotel feel" of the festival, I asked if they still hope to organize physical conferences whenever it's finally safe to do so. They were quick to note that they definitely wanted to return to in-person convenings when they can, despite the fact that it's really hard to imagine what the post-pandemic world will look like at this point in time. But they also say they're learning a ton from organizing the virtual event, and so they're not planning to leave that behind either. A mixed-medium future, perhaps.
Oh, and also: here are the winners of this year's Third Coast/Richard H. Driehaus Foundation Competition.
In tomorrow's Servant of Pod… Hanif Abdurraqib is on the show this week. The poet, essayist, cultural critic, and all-round multihyphenate is currently moonlighting as the host of the third season of KCRW's spectacular Lost Notes podcast, which he curated in its entirety, pulling together a gorgeous collection of stories that stem from the year 1980. The season dropped in full a few weeks ago, with episodes about Minnie Riperton, Stevie Wonder, Joy Division's Ian Curtis, and an outstanding story pairing the fates of John Lennon and the punk legend Darby Crash.
I'm a huge fan of this podcast, having named the second season as my top podcast pick for last year. And guess what? I love this new run as well. It fuckin' rules.
You can find Servant of Pod on Apple Podcasts, Spotify, or the great assortment of third-party podcast apps that are hooked up to the open publishing ecosystem. Desktop listening is also recommended. Share, leave a review, so on.
Last Wednesday, Spotify announced that it was rolling out a new experimental feature that's frankly a little confusing and has some capacity to raise a few eyebrows.
Broadly speaking, the rollout revolves around a new on-platform audio experience that combines music and talk content in specific, layered arrangements. It's rooted in a new creation tool on Anchor that gives users the ability to insert music tracks from the Spotify library as interstitials between user-generated talk segments, giving rise to a new format that doesn't quite have a formal name yet and that I'm just going to call the "mixed experience" format until someone comes up with something catchier.
To underscore what's notable here: this new feature means that Anchor users are now able to make audio experiences that can play entire songs within those episodes, as opposed to just chunks of a track, which was the conventional practice in the past due to licensing norms and limitations. However, it's also important to emphasize what this feature does not let creators do, which is to let them play music tracks under recorded talk segments. As such, this tool isn't the solution to podcast publisher's long-standing problem of not being able to programmatically use licensed music as soundtracks for their shows, but it is a solution for a specific type of podcast maker: the ones who makes shows about music, like Song Exploder and All Songs Considered.
Here's something else that should be highlighted: shows created using this new feature can only be distributed and consumed over Spotify, on the count of the fact that the creation tool's ability to let Anchor users utilize music tracks from Spotify's library is grounded in the platform's arrangements with the various music labels. Speaking of which, the monetization side is also worth foregrounding: Spotify is able to detect listens to the music tracks used in those mixed creation experiences, and those plays will be counted towards the streaming revenue sent back to those music artists. Meanwhile, Anchor users will be able to make money off those new mixed experience creations using the monetization tools that are already built into the platform.
This feature is being tested among Anchor users in the US, UK, Canada, Australia, New Zealand, and Ireland at the moment, and to demonstrate the concept, Spotify has also launched a few original shows using this tool from its in-house content divisions, like 60 Songs that Explain the 90s and Rock This with Allison Hagendorf.
Two things about this story. Firstly, I don't think it fundamentally alters the power dynamics between Spotify, music labels, and podcast makers, largely because this isn't a situation where Spotify gains much power over the relationship between podcast makers and music labels. Again, this new creation feature is only relevant for the specific genre of music podcasts — which is great, because it means we'll probably see a lot more music criticism, curation, and documentary podcasts (on Spotify, of course, not anywhere else), as those creators won't have to worry much about the burdens of the licensing process — and again, it doesn't yet solve the music soundtrack problem for podcast publishers, which would be a real game-changer for a much larger proportion of the podcast creative ecosystem. I reckon there's probably more friction on any effort around the latter thing, given that it's likely music labels would want to control how podcasts use licensed music more on their own terms.
Secondly, this new mixed experience format is clearly part of Spotify's broader effort to deepen the value proposition of the media ecosystem that's specific to its platform. Its introduction comes in the wake of another Spotify-specific feature: on-platform video podcasting (vodcasting?), which you can find being used on shows like The Joe Rogan Experience and certain properties from The Ringer.
This might be concern-trolling, but I do wonder if things are beginning to look a little overstuffed on Spotify. The conventional story has long been that Spotify intends to be an all-consuming audio platform, and as the details begin to trickle in, we're basically looking at a vision of the future in which Spotify will serve as home to music, podcasts, various non-podcast on-demand audio experiences (audiobooks, etc.), and these Spotify-specific audio experiences (on-platform vodcasting, this new mixed experience format).
It's all starting to feel pretty messy, and not necessarily in a good, charming independent record store-that-also-sells-Blu Rays-and-movie-posters-and-muffins sort of way.
Gastropod, the six-year-old independent podcast by journalists Cynthia Graber and Nicola Twilley that serves up stories about the science and history of food, released a fascinating report last month that comes as the result of a years-long effort to provide what they call "a public and transparent accounting of the diversity of voices represented on the show."
Titled "Tracking and Increasing the Representation of Diverse Voices," the report was funded in part by a 2017 grant from The Alfred P. Sloan Foundation, the science-oriented philanthropic organization also supports other podcasts like Radiolab, Science Friday, and Nerdette. In it, Graber and Twilley contend that "podcasts, and particularly science podcasts, have a responsibility to help combat pervasive bias against women and Black, Indigenous, and People of Color (BIPOC) in our society and our field." Which is why, towards that end, they sought to develop, implement, and measure various workflow solutions that could help them shore up a thoughtful balance not just of the demographic diversity of the guests they brought onto the program, but also the actual speaking time and topical nature of their appearances. The data produced by those measurements serves as the body of this report.
It should be noted that Gastropod isn't technically the first podcast to mount this type of initiative. I can think of at least one other show, Flash Forward, that has done things like this in the past. But Graber and Twilley's effort is distinct for the depth and granularity of their accounting. Thumb through the report, and you'd find extensive discussion of methodology, process, and statistics, along with honest appraisals of what workflow solutions were successful and what weren't.
To learn more about the report and everything that went into it, I sent a few questions over Graber and Twilley. They kindly obliged:
Hot Pod: Could you talk a bit about how this accounting project affected your actual day-to-day production workflow?
Gastropod: Surveying our interviewees and counting the time for which they spoke took large chunks of time, but it wasn't part of our day-to-day workflow. In some ways, that was a downside of our method. We didn't have a tracker we could refer to as we went along, just a result at the end of the year. It would've been amazing to have the resources to keep track of this in real-time.
Where this project did affect production workflow was in terms of episode planning. We realized early on, as we evaluated which strategies were turning out to be more successful than others, that being reactive — i.e. picking a topic and then trying to find diverse sources — was going to be less successful than proactively finding diverse sources we could build a topic around. That took a lot of scouring of databases and Twitter lists, looking at conference programs, etc, and it meant that we had to plan much further ahead than we'd been doing. Of course, that was probably a good thing anyway, but it stretched us pretty thin at first!
It also occasionally took some creative thinking to see how we could build an episode around work that maybe wasn't at first glance obviously a Gastropod story. I don't think it resulted in dropped stories, but it did mean we didn't pursue some ideas and listener suggestions in favor of others that already had diverse sources already attached. Nothing about this was easier than we thought (except maybe recruiting and working with our awesome advisory committee), but it has resulted in some amazing episodes. It continues to do so today even after the project officially ended, as we continue to implement the lessons we learned.
HP: In the report, you noted how you weren't actually able to meet your diversity goals. Why was that?
Gastropod: There were a few reasons. One, we deliberately set goals we thought were pretty ambitious to push ourselves.
Two, the reward for these efforts takes time. Several of the people we wanted to build episodes around ended being in episodes that weren't ready for release until after the survey period had ended. Since the end of the project year, we've made episodes focused around Asian-American chef and invasive species expert Bun Lai, Asian historian Ai Hisano, African-American historian Marcia Chatelain, Native American tribal councillor and cockle expert Robin Little Wing Sigo, Black soil biogeochemist Asmeret Asafaw Berhe, Black materials scientist Ainissa Ramirez, and female plant geneticist Joyce van Eck, among others.
Three, and this was perhaps the most surprising to us: we had been super keen to prioritize female voices, particularly in STEM, but the pool of female BIPOC scientists is smaller than even we had realized. As it turns out, women already only make up 28 percent of the science and engineering workforce: of that already small number of women, just 5.7 percent are Black or African American, 6.4 percent are Hispanic or Latino, and 0.2 percent are Indigenous, according to NSF data. What that means is, for example, just 1.6 percent of all American scientists are Black or African-American women (according to the most recent NSF data).
This project helped us realize that, in order to feature more BIPOC voices talking about science on the show, we might need to feature fewer women scientists — or, in other words, by prioritizing female scientists, we often ended up prioritizing white women over their male BIPOC colleagues. We met and exceeded our goals for gender representation, so, in terms of our diversity goals, this project helped us realize that it often makes more sense for us to interview a BIPOC male scientist rather than a white female scientist. Of course, we are also continuing to work hard to find and interview female BIPOC scientists (e.g. the awesome Asmeret Asafaw Berhe and Ainissa Ramirez, who have starred in episodes this year).
HP: Why did you partner with the Sloan Foundation on this?
Gastropod: As we mentioned in the report, this was an extremely time-consuming project. We anticipated that going in, so even though we really wanted to do it and we knew how important it was, as a two-person independent podcast, it would have been challenging to find the additional time and resources to focus on a project of this ambition and scope without Sloan support. Sloan support also enabled us to recognize our advisory committee with an honorarium, which was important to us, although it in no way covered the time they donated to the project — especially Kristi Lemm, who wrangled the statistical analysis.
In addition, Sloan funds some of the best STEM-focused podcasts out there — us, of course, but also Radiolab, Science Friday, Planet Money, and Nerdette. This research is something that we intended to be useful to all the podcasts in the Sloan family (and beyond), and we've shared it with them accordingly.
We're both very aware that it's easy to set an abstract goal — increase the representation of diverse voices — but equally easy for that to mean nothing unless you're measuring it. We weren't happy with not knowing exactly how we were doing, because we couldn't tell where we needed to improve or even whether what we were doing to boost diversity was working.
Cynthia also had previous experience co-chairing the Science Byline Counting Project, so she had seen firsthand the importance of data to benchmark performance and push improvement. When Sloan invited us to apply for a grant, this was an obvious project to ask for funding for —  we saw the need, we wanted to do it, and it spoke to their priorities as a foundation, too.
HP: Just to hammer the point home: what is the main thing you'd like people to take away from this?
Gastropod: We can and should do better — and the same applies to our colleagues at other podcasts.
Setting goals and measuring progress is important; doing it publicly is important, too, because it helps keep us all focused.
It's critical to not only monitor how you're doing, but also what strategies work best for you, and then to continue to both monitor representation and implement those strategies. We mentioned the Science Byline Counting Project — that project perhaps unsurprisingly demonstrated that men were assigned far more major features in prestigious magazines than women. The results prompted an editor at National Geographic to change his approach to features assignments, which resulted in a far better gender balance. But when he let up his attention, the proportion slipped. His lesson, and one we hope people will take from this project as well, is that this is an ongoing process to ensure diversity — in our case, the diversity of voices heard on podcasts.
Undertaking a project like this is a big investment, but, for us, it's been incredibly worthwhile in terms of the gaps and biases it reveals, as well as the great episodes that came out of it.
You can find the entirety of the report here, and you can find the show here.