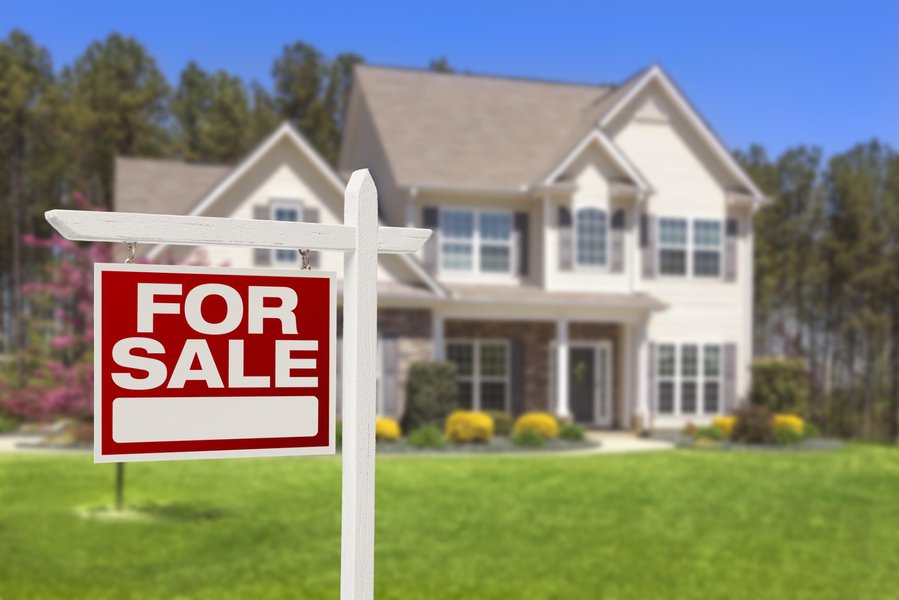 Existing-Home Sales Continue Epic Surge
Investors looking for a Halloween treat could find the housing market especially tricky right now. The National Association of Realtors (NAR) reported today that September sales of existing homes were up 9.4% from last month and nearly 21% from last year.
The NAR said typical time on market hit a record low of 21 days, and the median price for all housing types — including single-family, condos, and co-ops — has now risen for 103 straight months, reaching $311,800 last month, up 14.8% from $271,500 in September 2019.
That price hike is being driven by short supply. Unsold inventory fell to 2.7 months in September after sitting at 3.0 months in August and 4.0 months in September 2019. Increased ability to work from home plays a role as well.
All this is happening, plus uber-low interest rates. In fact, Freddie Mac (OTCM: FMCC) said today that the average for a 30-year, fixed-rate mortgage has dipped to 2.80%, the lowest since the government-sponsored enterprise started tracking them in 1971.
Head for the hills! And the beaches!
As existing-home sales grew to 6.54 million in September, according to the NAR data, all regions of the country recorded month-over-month gains. The NAR report pointed particularly to the pandemic's effect on beach markets, places where one might think deals would be for the picking because of travel woes.
In fact, sales were up 34% year over year in counties the NAR considers vacation destinations. Said NAR chief economist Lawrence Yun, "The uncertainty about when the pandemic will end coupled with the ability to work from home appears to have boosted sales in summer resort regions, including mountainous Lake Tahoe, mid-Atlantic beaches (Rehoboth Beach, Myrtle Beach), and the Jersey Shore area." Maine also has emerged as a hotspot.
Housing starts part of the supply scenario
Yun added: "There is no shortage of hopeful, potential buyers, but inventory is historically low. To their credit, we have seen some homebuilders move to ramp up supply, but a need for even more production still exists."
Reflecting that reality, that industry's major trade group, the National Association of Home Builders (NAHB), this week said the confidence index among its membership has hit a record high.
And the federal government itself reported Tuesday that the number of single-family housing starts was also sharply rising.
Investors lay out the cash, but it's not really king
The NAR report did note individual investors and second-home buyers, who account for many cash sales, purchased 12% of homes in September, down slightly from 14% in both the previous and year-ago months.
Those investment-minded buyers may be able to snag one of the 1.11 million single-family homes started in September, but it doesn't look like the expected surge of foreclosures and short sales will produce much promise for that kind of bargain-hunting. The NAR report says that sort of distressed sales represented less than 1% of September's volume, equal to August's and down from 2% in September 2019.
As for the millions of homes backed by the GSEs (such as Fannie Mae (OTCM: FNMA) and Freddie Mac), there are mixed messages from Washington this week in terms of possible impact on supply. On Wednesday, their parent agency, the Federal Housing Finance Agency (FHFA), announced it has extended through Nov. 30 its policy allowing certain mortgages in forbearance to be purchased. That may help supply a bit, but that feels negligible compared with the huge demand.
It's all up to the pandemic now
Meanwhile, the flood of foreclosures expected by some to hit the market as a result of the economic disaster wrought by the coronavirus has not materialized.
Whether the huge growth in home sales will continue, and how opportunities will evolve for investors, will largely depend ultimately on the pandemic itself, and the effects of a vaccine, should it materialize on a large scale.
Will this ongoing surge in COVID-19 cases — including, tragically, thousands of new deaths — force more shutdowns, as we've seen in New York City? And can the number of people with the wherewithal to buy a new home remain high enough through that renewed economic turmoil to keep up this momentum? We shall see.