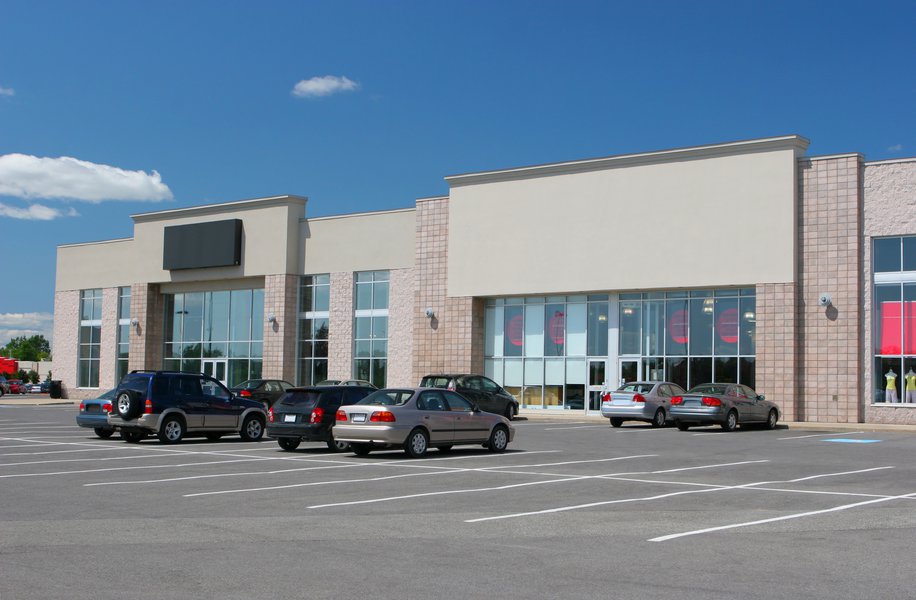 Home Improvement and Clothing Were Big Winners Last Month as Spending Increased, So Here Are 2 REITs to Consider
Despite a fragile economy, consumer spending continues to improve. According to the Census Bureau, retail sales, which measure spending at stores, restaurants, and online, rose 1.9% in September from the previous month (and 5.4% above last year), marking the fifth straight monthly increase. Notable drivers included higher spending on apparel, home improvement, furniture, and sporting goods. While continued growth in online shopping was also a notable catalyst, many consumers are buying online and picking up in store (BOPIS), which is proving to be increasingly valuable for physical retailers.
With retail sales continuing to rise, more retailers have the cash to pay rent on their physical stores — great news for retail real estate investment trusts (REITs). Two benefiting from owning the right retail locations for the current environment are Agree Realty (NYSE: ADC) and Realty Income (NYSE: O). Let's take a look at each.
Agree Realty focuses on owning freestanding retail properties secured by triple net leases. The REIT currently owns 936 properties leased to retailers across several sectors. Its largest tenant is Walmart (NYSE: WMT), at 7.6% of its ABR.
Meanwhile, its largest retail segment is home improvement at 9.7% of its ABR. It also has a heavy concentration in tire and auto service (7.6% of ABR), grocery stores (7%), auto parts (5.8%), convenience stores (6.5%), and pharmacy (5.5%), sectors that aren't facing as many headwinds from e-commerce. Further, the REIT's exposure to the auto sector is worth noting, as auto sales surged in September, including an 11% year-over-year increase in used vehicles, which tend to need more frequent service and parts.
This portfolio has held up exceptionally well, as the REIT collected 97% of rent billed during the third quarter, including 99% in September. Because of that and its strong balance sheet, Agree Realty was able to increase its dividend by 5.3% this year, while most of its retail-focused peers either cut or suspended their payouts.
Agree is using its top-notch financial position to go on its own shopping spree. It invested a record $471 million during the third quarter, including spending $458.3 million to buy 91 properties leased to retail tenants across 15 sectors. That strong quarter led the REIT to boost its full-year acquisition outlook to a range of $1.25 billion to $1.35 billion, up from its prior view of $900 million to $1.1 billion. This spending spree should give the REIT even more fuel to continue to grow its dividend.
Realty Income: Holding up very well
Realty Income also focuses on owning freestanding properties under triple net leases to retailers. Its largest tenants include convenience stores (12.3% of total contractual rent), grocery (8.9%), drugstores (8.4%), and dollar stores (7.8%) — retailers all relatively immune to headwinds from e-commerce.
Realty Income has enjoyed above-average rental collection rates this year, including 85.9% during the second quarter and more than 90% during the third quarter. Meanwhile, it counts home improvement, general merchandise, and auto service, tires, parts, accessories, and dealers among its top 20 industries, which bodes well for future collections given the previously mentioned uptick in sales across those categories.
Thanks to its above-average collection rates and the improvement in retail sales, the REIT has continued to pay its dividend. It recently declared its 604th consecutive monthly dividend and 108th increase since its IPO in 1994. And its strong balance sheet means the REIT also expects to be an active acquirer this year, looking to purchase $1.25 billion to $1.75 billion of properties in 2020. Those new additions should enable this retail REIT to continue growing its dependable dividend.
Owning the right retailers has paid dividends for these REITs
While the retail sector has been under lots of pressure this year, there have been a few notable bright spots and recent improvements. Because of that, more retailers have the cash flow to pay rent, which has boosted the collection rates of REITs focused on these sectors like Agree and Realty Income. That's giving them both the confidence to grow their dividends and portfolios, potentially creating more value for their investors in coming years.