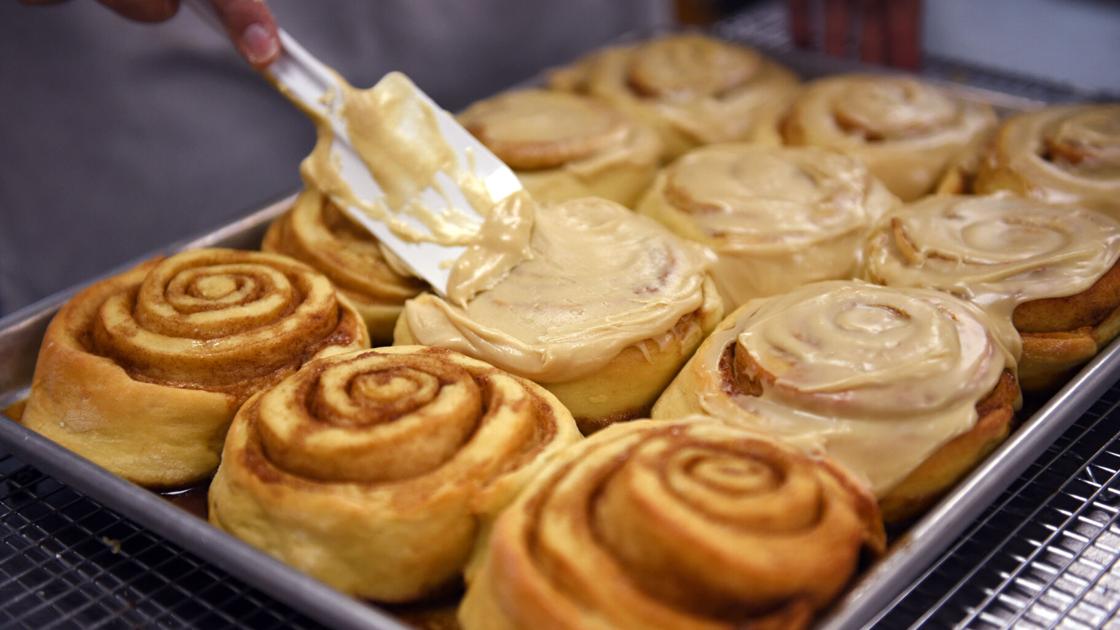 Lavender and Honey Kitchen finds a home for its cinnamon rolls and more on West End Boulevard | Dining
Baking for Cobblestone began as a temporary summer fling that turned into a full-blown affair. "It just really took off," Natalie said. "Right away, we had to keep baking more just to keep up with demand."
The cinnamon rolls were a hit from the beginning, and they continue to be a best-seller. "We would have those growing up. My grandmother made them," Natalie said. "They were for special occasions, like Thanksgiving and Christmas, because they take a lot of work. But they're worth it."
The new bakery offers all of the same items that Lavender and Honey's customers have come to love.
In addition to cinnamon rolls, the bakery sells cakes, pies, cookies, scones and breads. The new location offers a full line of espresso drinks using Counter Culture Coffee of Durham. Kiley Duncan of Tea and Toast in Winston-Salem created some special tea blends for Lavender & Honey that include Black Cherry Rose and Lavender Sage White.
Cookies ($3) include such flavors as lemon-lavender and dark chocolate olive oil.
Pies ($6/slice) often are seasonal – especially when local fruit is available. Recently, the bakery was offering black bottom oat pie with chocolate ganache — a modern take on a Depression-era recipe — and coffee custard pie with a caramel topping.
Cakes ($6/slice) include caramel cake with cookie-butter buttercream icing and a "cure everything" chocolate cake with salted caramel buttercream.