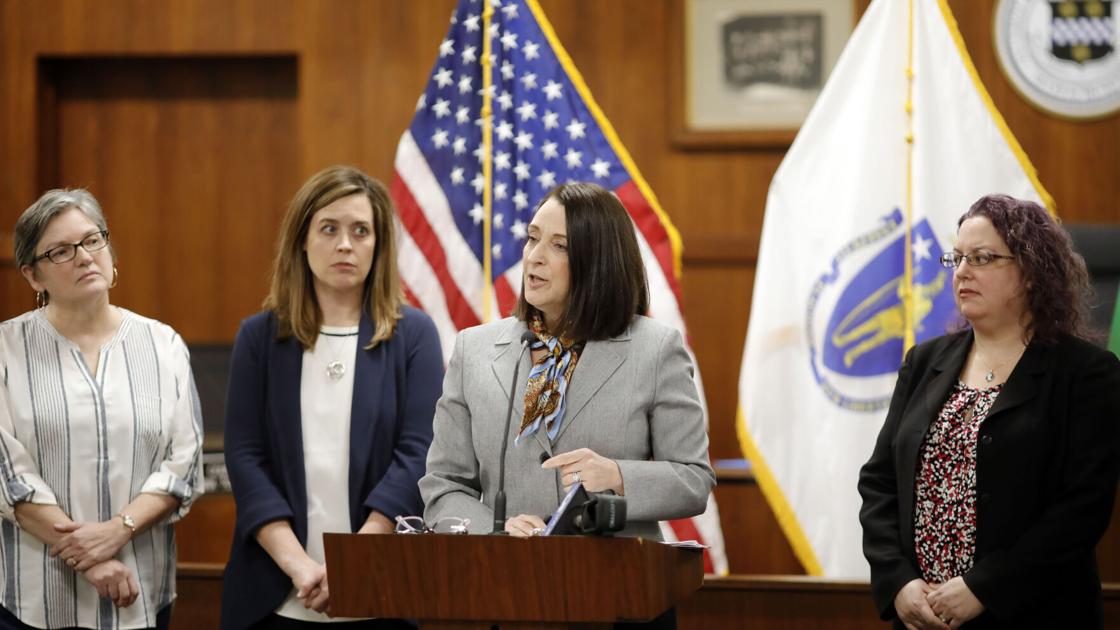 Mayor Tyer revives effort to help residents fund home improvements | Local News
PITTSFIELD — Mayor Linda Tyer is reintroducing her plan to give out potentially forgivable housing rehab loans to homeowners — and is asking to put double the money behind it.
Tyer will reintroduce her proposal more than a year after it failed to gain supermajority support of the City Council. This time around, Tyer will ask councilors to approve $500,000 from the city's General Electric Co. Economic Development Fund to start the program, which is called At Home In Pittsfield.
She said the increased ask comes after the pandemic deepened the need to give residents access to money that could help them grow equity in their homes.
"Now that we're in the world of the impacts that the pandemic has had on people's livelihoods, this is even more important, because people may be unemployed and not in a position to take on any debt," she said.
The proposal is on the City Council's Tuesday meeting agenda, and is expected to be referred to the council's Community and Economic Development committee for more discussion. 
Tyer pointed to how some on the council last year indicated the original funding level of a quarter-million dollars wasn't enough to make an impact.
"Well, they're right," she said, "so we put more money in."
One of those councilors was Melissa Mazzeo, who joined then-Councilor Tony Simonelli as well as councilors Kevin Morandi and Chris Connell in voting down Tyer's funding request. Mazzeo formally announced she was running against Tyer for mayor days after the vote.
"It's unfortunate that there was that few people on the City Council who viewed this initially as election year politics," said Tyer. 
Unchanged is the funding mechanism, which also proved to be a sticking point last year. Tyer said housing remains an important part of economic development, and by giving residents money for exterior home repairs, the program increases home values and helps reduce the wealth gap.
"There is no doubt that investing in your neighborhoods is a component of economic development," she said.
The program would benefit residents who have owned their home for at least two years, and who earn no more than 120 percent of the area's median income — which shakes out to $106,560 per household. The money is for exterior home improvements only, like replacing roofs, windows, chimneys and doors, building or fixing porches, and installing siding.
The funds would be awarded in the form of potentially forgivable, zero-interest loans. To qualify for loan forgiveness, homeowners may not move out of or sell their homes for the following seven years.
Lenders working with the city on the program would still be Berkshire Bank, Greylock Federal Credit Union, Lee Bank, and Pittsfield Co-operative Bank. Homeowners who don't already have a relationship with one of those banks would be able to apply for money directly through the city's Community Development Department.
Homeowners in the West Side and Morningside neighborhoods as well as the Tyler Street Transformative Development District could receive up to 20 percent of the home's post-project value, while residents outside those neighborhoods would be eligible for up to 10 percent of the property's value after the project. But in each case, the funding cap is $25,000 per household.
The goal is to invest 60 percent of the funding in the West Side and Morningside neighborhoods, said Community Development Director Deanna Ruffer.
"That's where we feel that the need is the highest, and that's where we'd like to see the most impact," she said.
When discussions about the program were going on last year, the city got inquiries from over 100 interested homeowners, Ruffer said. The $500,000 proposed for the program "would be able to assist somewhere between 25 to 50 homeowners" with exterior home repairs.
According to Ruffer, the city has under $4 million left in its Economic Development Fund, but more is on the way. Tyer estimated the city may get a hold of the $8 million new tranche of funds from the latest GE cleanup deal in about six months.
Tyer said Friday she has prioritized housing from the start of her tenure as mayor. The city needs a diverse range of housing options to thrive, she said.
"We need to make investments in market rate housing, and we need to make investments in sheltering and supportive housing, and everything in between," Tyer said. "We are determined to make a difference in the housing landscape in our city."