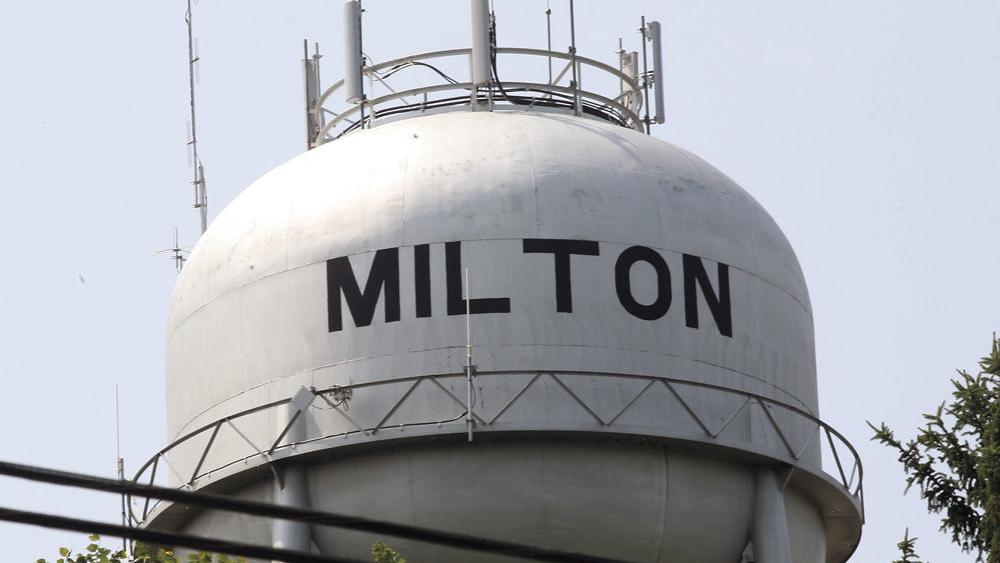 Milton adopts outdoor recreation plan to guide park improvements | Local News
Milton now has a five-year vision for its city parks.
The 70-page Comprehensive Outdoor Recreational Plan, adopted by the city council Oct. 20, lays out the recreational facilities the city has and improvements it hopes to make along with their estimated timelines and costs. 
In a memo to the council, Administrative Services Director Inga Cushman said the plan enables the city to apply for state and federal grants.
City Administrator Al Hulick said the plan is the culmination of months of work by Cushman and the city Parks and Recreation Commission.
The document is designed to offer a "clear picture of where we want to go and where we aspire to be," Hulick said at the Oct. 20 meeting. "If you look at the Crossridge Park plan, that plan's been around for a number of years, and we have slowly kind of ticked off some of those things … but some of those things, boy, we sure would love to have them, but we might never get there."
Still, "it's good to have a place to look into the future," he said.
Mayor Anissa Welch said she appreciates having structure.
"This will help guide future councils," she said. "When we are all not here, there will be a living document to guide decision-making, and I think that's something that we as a council have not had."
According to standards developed by the National Recreation and Park Association, Milton has more than enough parkland—more than 117 acres—to meet recreational space standards for its estimated population through 2040.
Even as population estimates rise in Milton—from 6,138 residents in 2020 to an estimated 7,517 in 2040—available parkland remains at a surplus.
Milton currently has 16 developed parks and the Story Gardens, which are under development at the city's public library. Schilberg Park, the largest park, is owned and operated by the Milton School District.
Here is an inventory of city parks and proposed improvements:
Central Park, 201 Hilltop Drive, 10.5 acres. Features include a softball diamond, tennis courts, bleachers, warming house, play structure and an ice rink in winter. Recommended improvements include paint, blacktop repair and the addition of wheelchair seating around the bleachers.
College Green, Columbus Street, a 1-acre underdeveloped park formerly part of the Milton College campus. Recommended improvements include more benches and picnic tables, repairs to a rock wall and stairs on Columbus Street, outdoor artwork, signs, and a gazebo or other shade structure.
Crossridge Park, 1122 Parkview Drive, 43 acres. Park and nature conservation area has a prairie, walking trails, two playgrounds and an open area used by Milton Youth Football. Recommended improvements include a pavilion with restrooms, shade trees, blacktop or gravel on the north parking lot, a drinking fountain and more playground equipment.
FFA Park, South John Paul Road, a 1.5-acre underdeveloped park used for youth football practice. Recommended improvements include more picnic tables and entrance improvements.
King Park, 2214 Hilltop, 8 acres. Amenities include a disc golf course and bleachers. Recommended improvements include updated signs, picnic tables and benches, paved parking lot, pathways and improved accessibility to the drinking fountain.
Lamar Park, 130 S. Crescent Drive, 5.5 acres. Features include a pavilion with restrooms, playground equipment, picnic tables, baseball diamonds, bleachers, a volleyball court and horseshoe pits. Recommended improvements include painting of equipment and pavilion, kitchen and restroom updates, additional lighting, play structure surfacing and wheelchair seating.
Liberty Park, 230 S. Clear Lake Ave., 2.5 acres. Features include a baseball diamond, bleachers, playground equipment, restrooms, a concession stand and a train engine. Recommended improvements include a new fence around the baseball field, artwork, improved parking, pathways, improved playground area and restroom updates.
Mud Lake Park, West Madison Ave, a 12-acre nature area with lake access, walking trails, picnic tables and a parking lot. Recommended improvements include parking lot expansion, a fishing dock, kayak launch, trail signs and a designated picnic area.
North Goodrich Park, 20 Parkview Drive, a 2-acre park near the Village Square Historic District and Milton House. Features include a 1914 former train depot, playground equipment, grills, picnic tables and shuffleboard areas. Recommended improvements include shuffleboard rehabilitation, more pathways, playground upgrades, Milton House updates and a selfie photography station.
Northridge Park, 420 Rivendell Drive, 1.5 acres. Recommended improvements include painting the sign and picnic tables, playground upgrades, paths, a bench and trees.
Railroad Park, 202 Front St., a 1-acre underdeveloped park. Recommended improvements include additional picnic tables and benches, a gazebo and shade trees, art pieces, a selfie station and signs.
South Goodrich Park, 404 Parkview Drive, a 6-acre park near the Village Square Historic District and Milton East Elementary School. Amenities include a softball diamond, restrooms, splash pad, outdoor art, a pavilion with restrooms and a kitchen, and picnic tables. Recommended improvements include more pathways, wheelchair-accessible bleachers, softball field improvements and more sidewalk on North Janesville Street.
Story Gardens, 430 E. High St., a 1-acre park near the public library. Recommended improvements include adding more outdoor program space, a stage and seating area, interactive elements, outdoor art, gardens and a walking trail.
Tails n Trails Dog Park, 466 Elm St., 14.5 acres. Amenities include two enclosed areas for dogs, a retention pond, play structure, picnic tables, benches, donation bins and a walking trail. Recommended improvements include informational kiosk repairs and creating a dog play area, which is proposed as part of an Eagle Scout project.
Tower Hill Park, East St. Mary Street, 3 acres. Features include a play structure, picnic table and bench, prairie area and mowed pathway. Recommended improvements include more trees and signs.
Veterans Park, 430 Hilltop Drive, 2 acres. Amenities include playground equipment, a veterans memorial and pavilion, and a small shelter. Recommended improvements include a pathway to the parking lot, new drinking fountain and new merry-go-round.
Watertower Park, 932 Rogers St., 2.5 acres. Currently has playground equipment and a picnic table. Recommended improvements include more playground equipment, possibly additional parkland and a trail connecting the park with a nearby subdivision and other parks.