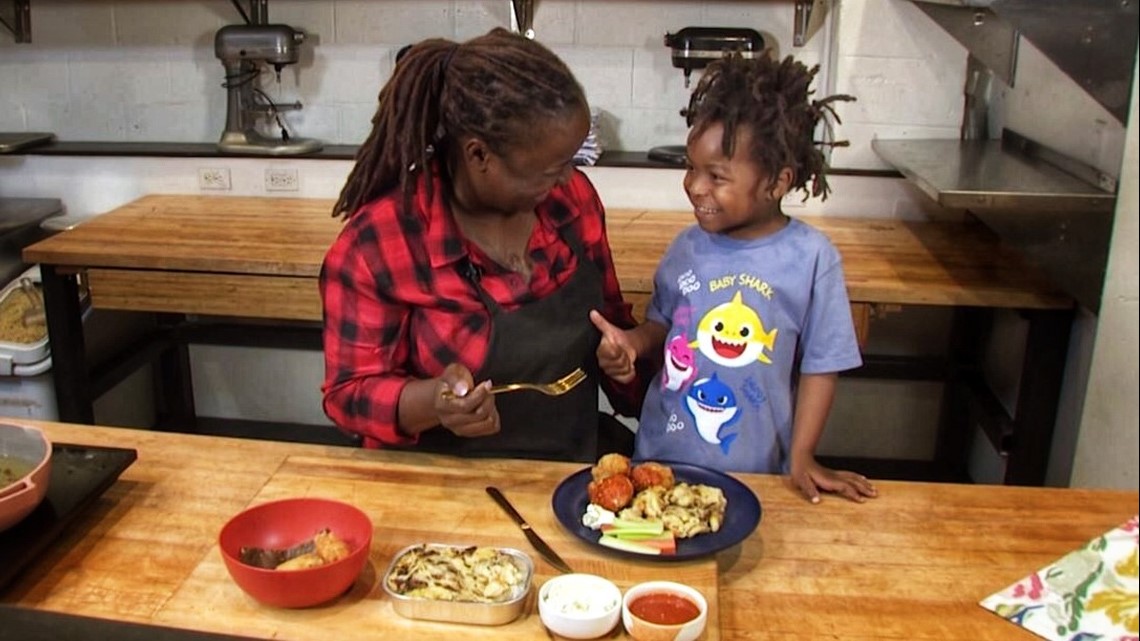 Need a new lunch idea for the little ones? Here's a healthy kid-friendly favorite – Makini's Kitchen
It's a great way to sneak in veggies too.
SEATTLE — With most kids home from school that means they're also home for lunch.
if you're running out of ideas on what to feed them, plant-based chef Makini Howell from Plum Bistro has a meal for you.
Crunchy Kiddie Cauliflower
By Makini Howell
Panko Cauliflower Ingredients:
1 cup panko
1 cup ap flour
2 teaspoons sea salt split
¼ teaspoon black pepper
½ teaspoon garlic powder
¼ teaspoon onion powder
1 head of cauliflower.
2 cups vegan buttermilk
Wash cauliflower and pat dry. Cut into bite-size pieces.
Add panko and salt to a bowl.
Add AP flour garlic, salt, pepper, and onion powder
Add milk to another bowl
Toss cauliflower into the egg and fully coat it
Toss egg coated cauliflower in AP mixture
Put the cauliflower back into the milk and coat once more
Toss cauliflower into the panko and toss until coated.
Place on a sheet tray so that they're not touching.
Repeat process with all the cauliflower.
Once cauliflower is coated deep fry until golden brown, remove from fryer and toss into hot general sauce
Vegan Buttermilk Ingredients:
2 cups of soy milk
1 tablespoon any vinegar
Whisk vinegar and soy milk together until thickens to the texture of buttermilk
KING 5's Evening celebrates the Northwest. Contact us: Facebook, Twitter, Instagram, Email.