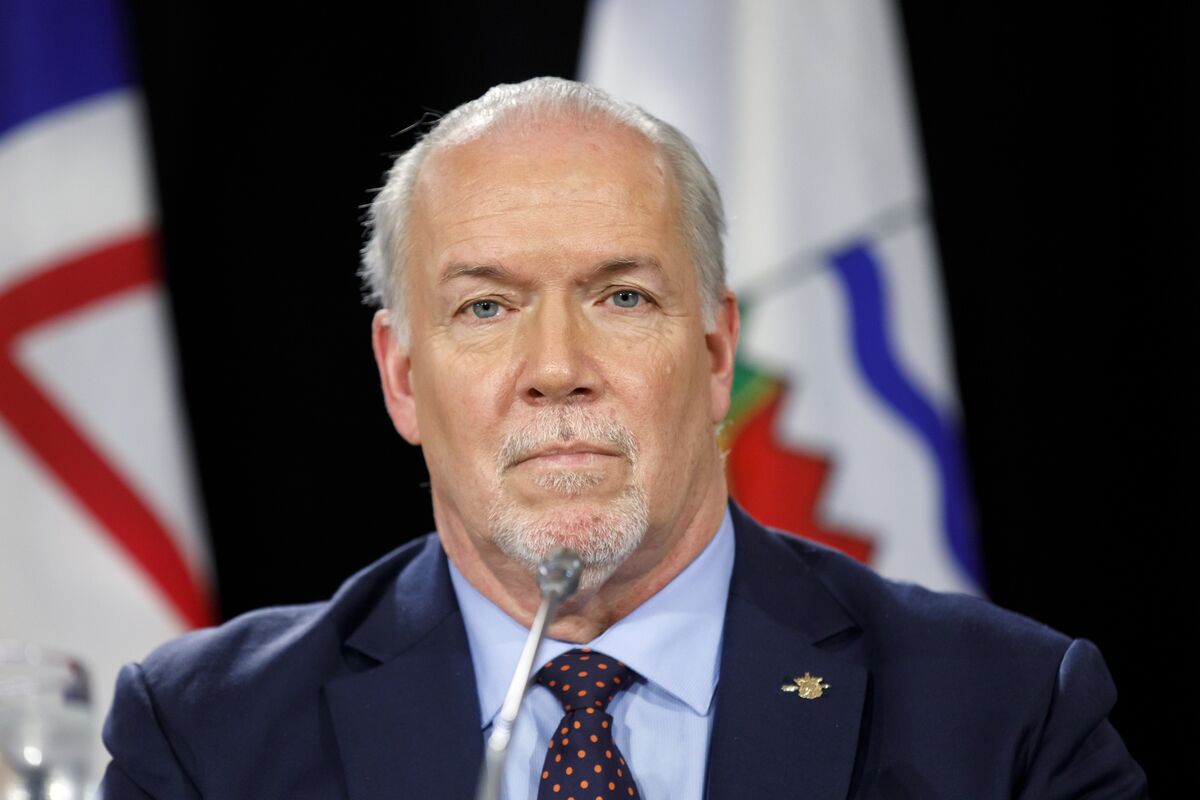 New Democrats Poised for Majority in Canada's British Columbia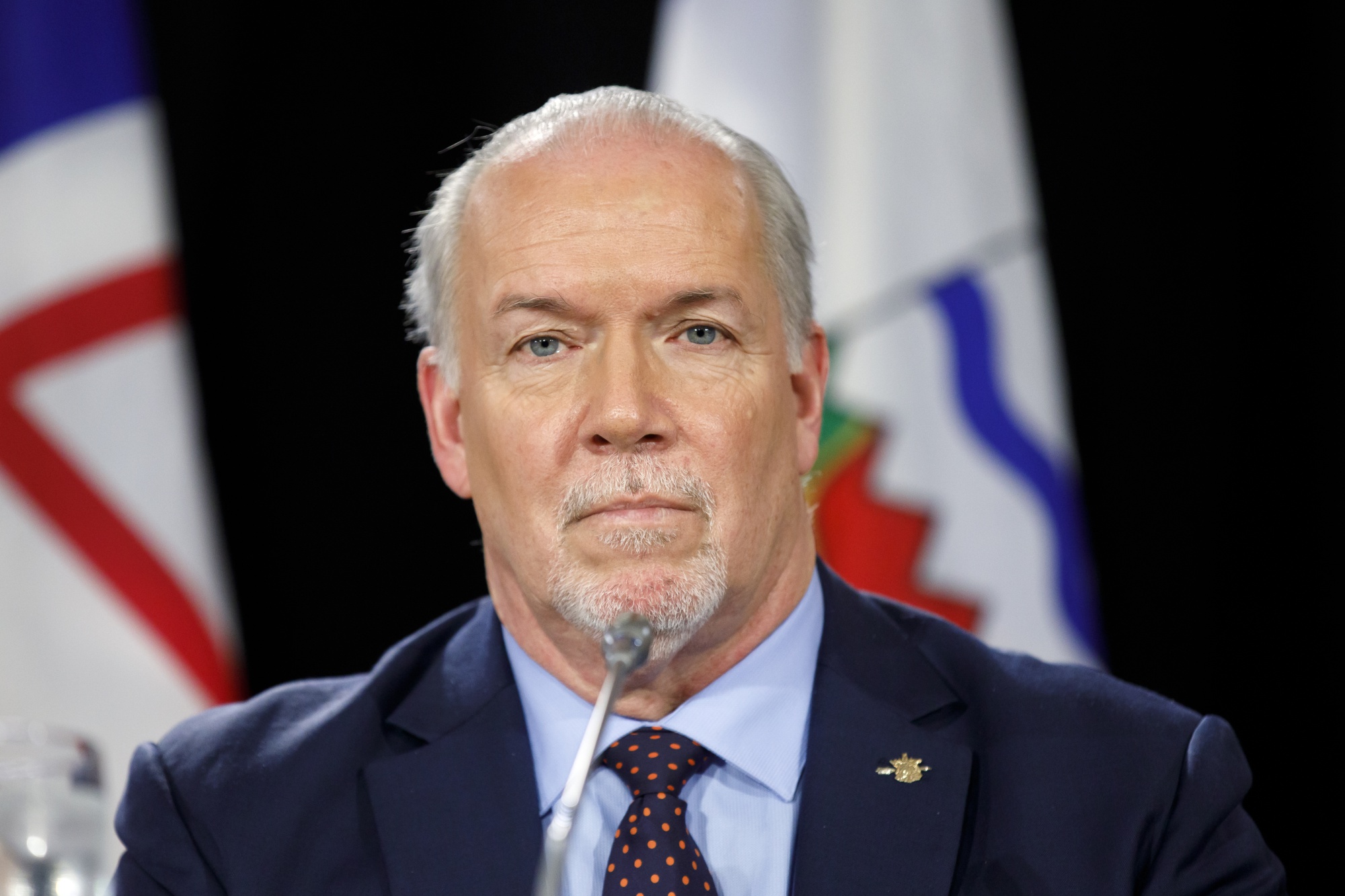 Canada's national broadcaster projected a victory for British Columbia Premier John Horgan, who called a snap election on a gamble that strong public support of his government's handling of the coronavirus crisis would deliver a majority to his party.
Horgan's left-leaning New Democratic Party had clinched 36 of 87 districts, while the Liberal Party had 20 and the Greens had two, according to preliminary results from the Canadian Broadcasting Corp. CTV News also projected the NDP would win a majority.
Horgan, 61, a former pulp mill worker, ran on campaign pledges that included providing free Covid-19 vaccines when approved, putting clean energy at the center of a post-pandemic economic recovery, and making life more affordable for the average British Columbian.
That platform resonated. Opinion polls had shown that some of the top concerns of voters were health care, climate change and child care in a province where high housing costs have eroded affordability and anti-pipeline sentiment is strong.
Horgan's NDP took office in 2017 through a power-sharing agreement with the provincial Green Party that gave them enough seats to push through legislation in the 87-member assembly. But Horgan ditched that agreement, despite pledging not to call an election before 2021, seeing an opportunity for his party to gain an outright majority.
Final results from Election BC are unlikely to come for weeks with a record 700,000 mail-in ballots that need to be tabulated manually. Under election rules, counting of absentee votes only begins 13 days after general voting.
The new government faces a mixed outlook.
Before the pandemic, Horgan presided over one of Canada's fastest-growing provincial economies — thanks in part to a Royal Dutch Shell Plc-led C$40 billion ($30 billion) liquefied natural gas project in the north, the nation's largest infrastructure project ever.
While that construction continues and is expected to help drive a recovery, the virus has taken a toll on provincial finances. Last month, the government reversed its earlier forecast of a C$227 million surplus in the financial year ending March 31 to a C$12.8 billion deficit. That didn't stop the NDP from promising a one-time C$1,000 payout to families as a pandemic recovery benefit during the campaign.
Surprisingly, economic indicators like employment, housing and retail spending have posted strong rebounds in recently in the Pacific Coast province, which acts as Canada's gateway to trade with Asia.
"On the surface these early recoveries suggest an economy marching quickly back to pre-pandemic activity, but headline figures mask underlying challenges," Bryan Yu, deputy chief economist at Central 1 Credit Union, said in a report last month.
Central 1 forecasts a 6.1% contraction this year and for economic output to return to pre-pandemic levels only partway through 2022 as services-sector recovery lags goods production.
"We expect 2020 to mark a series of lowlights with contractions in nearly all areas of the economy," Yu said.