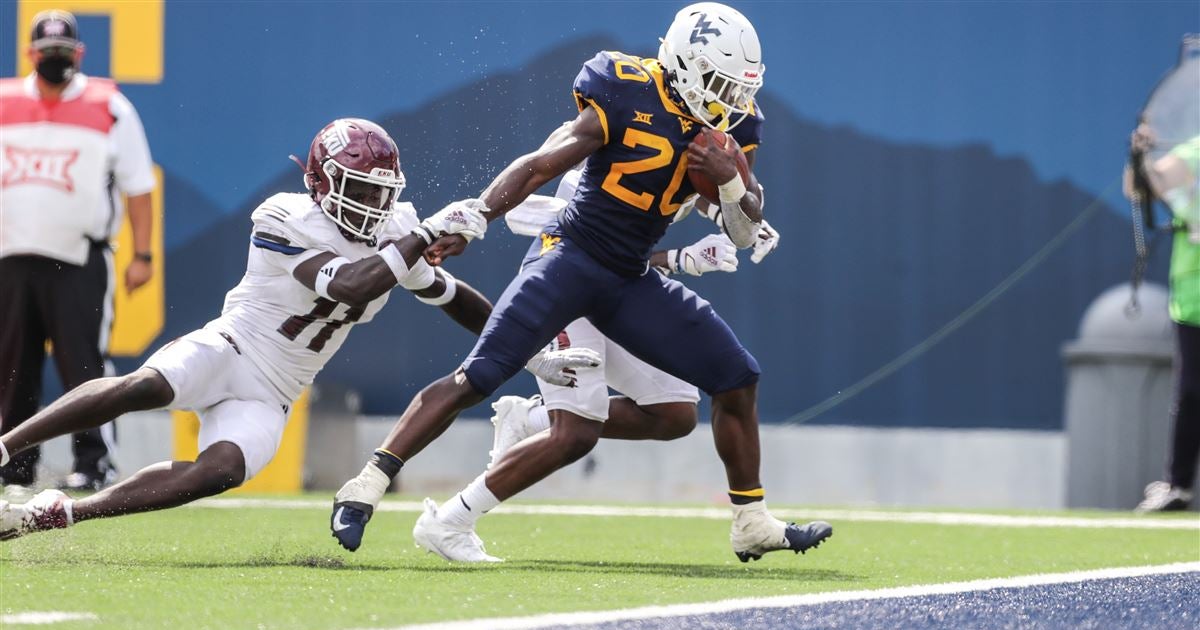 Parker picks out ways to explain offense's 2020 improvements
We would need a lot of time and space to adequately list and explain the ways and the reasons West Virginia is better on offense this season than it was last season. Just past the halfway point of head coach Neal Brown's second season, the Mountaineers are averaging 12.4 more points than they did in 2019. They're also up about 100 yards per game rushing and 50 yards per game passing while averaging just shy of an extra yard per play.
Put it all together and you find that WVU plays Saturday's noon road game against No. 22 Texas with a chance to already match last season's win total and exceed last season's conference win total. In the video below, offensive coordinator and receiver coach Gerad Parker, who simply has to be considered one of the major differences, explains what areas matter most to the team and explains why the Mountaineers are better now than they were before.
Begin with the red zone. WVU is 25-for-26 in the red zone with 20 touchdowns this season, and the first-team offense is 25-for-25. The lone empty possession was engineered by the second-team offense against Eastern Kentucky and ended with a missed field goal. In 2019, the Mountaineers were 25-for-34 with 16 touchdowns.
WVU is also substantially better running the football. Only Akron had worse results last season, but the Mountaineers already have more rushing yards than they did in 2019 and have lifted their average per carry from 2.63 to 4.25 and their average per game from 73.25 to 172.0.
The team's success with its turnover margin hasn't been as emphatic, but WVU is better. A season ago, the Mountaineers had 20 turnovers, and the 15 interceptions were tied for No. 112 out of 130 teams. WVU has nine turnovers this season — one was on special teams — and just three interceptions. The turnover margin was minus-0.5 per game last season and is plus-0.17 this season.