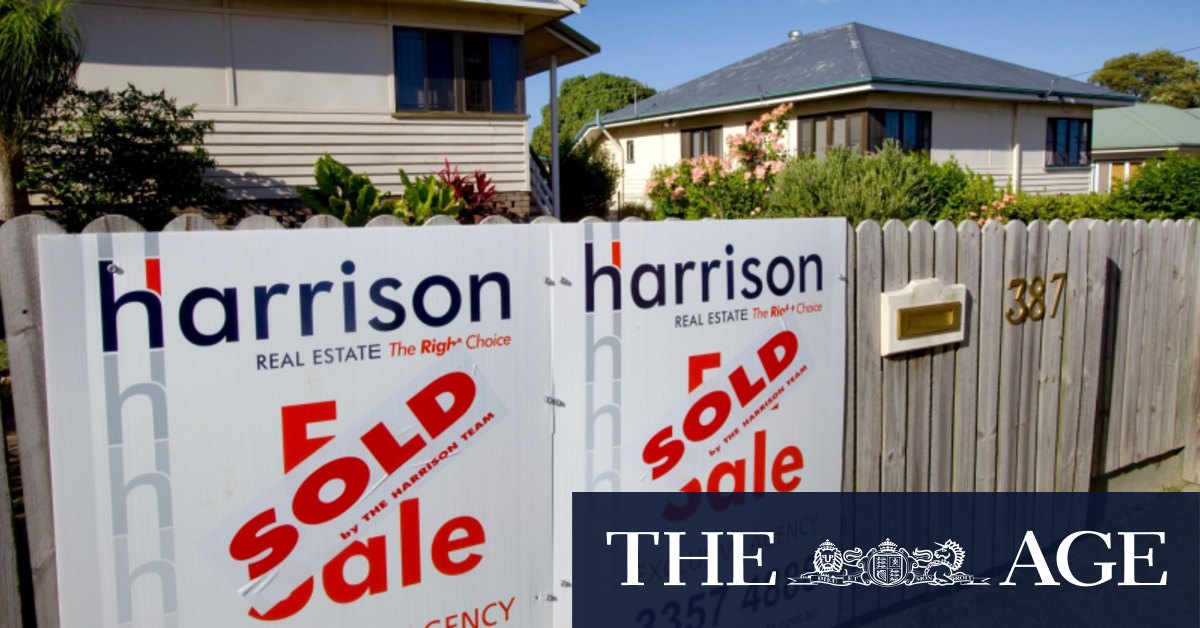 Price crash still a risk as mortgage holidays end for tens of thousands of home owners
At the height of uncertainty in May about the effects of coronavirus on unemployment the nation's biggest lender tipped 11 per cent property price falls by March 2023 nationally as a "base case" scenario and up to 32 per cent in a prolonged downturn. At the time National Australia Bank expected an 11 per cent drop in 2021 and, in a severe scenario, falls of about 30 per cent over two years.
CBA senior economist Gareth Aird upgraded his outlook in September, forecasting Sydney house prices experiencing the steepest fall in the 12 months to June 2021, with a 4.9 per cent drop before rising. But Melbourne prices are likely to drop by 10.2 per cent fall in the same period.
The trend is similar at other major banks, including ANZ which disclosed this week that about 43,000 people out of 55,000 whose mortgage holiday had ended have now returned to full payments. Another 40,000 are still in their first deferral period.
Mr Aird says unemployment improving in some areas, sustained low interest rates and promises of further government support were helping to soften the blow. But the outlook is rosier for other states and territories.
"House prices are just not falling at that rate [we previously expected]. There are still headwinds, with loan deferral drop-offs and migration. But by mid-August we were thinking we'd no longer see these [double digit] falls," he said.
He said substantial government stimulus had helped offset the worst of the job losses, but Victoria was lagging behind due to restrictions to stop the second wave spread of the virus. Sustained record low interest rates, however, have been helping keep the market afloat and economists are widely predicting another cut on Tuesday when the RBA next meets.
Loading
Committee for Economic Development of Australia senior economist Jarrod Ball said there were some "crash scenarios" predicted earlier in the year tied to high unemployment rates and underestimating the federal government support. Instead, housing market performance has differed drastically by state and territory.
"Fiscal support has been more extensive than people imagined, but there's a significant divergence in price trends across the states [and territories]," Mr Ball said.
Treasury data shows in Victoria, 310,128 businesses are currently receiving JobKeeper on behalf of staff compared to 272,136 in August. In NSW 352,389 workplaces are receiving the wage subsidy, up from 339,673 in August.
CoreLogic recorded Sydney's median property price at $889,992 for April, and in Melbourne the median home was worth $695,761. In the three months to September, Sydney home values fell 1.6 per cent to $859,943 and dropped 3.3 per cent in Melbourne to $666,796. The data for October is due on Monday.
"What we're going to see in these cities over the next year or so will likely be house prices moving in step with the labour market and depending on the success of dealing with COVID," Mr Ball said. Employment took a battering in Victoria over September as the state remained in lockdown, while other states saw a recovery on official data.
The property market nationally has managed to avoid a large spike in distressed payments, PRD Real Estate chief economist Diaswati Mardiasmo said, attributing this to the stimulus and support available, including welfare payments, wage subsidies, superannuation withdrawals, mortgage freezes and, in some areas, council rates holidays.
"Overall we saw the property market hold steady – as a whole country – during the worst of COVID-19," Dr Mardiasmo said. "So now that we are on the road of recovery, and that there is pent-up demand ready to enter the market, we should finish strong in 2020."
"There is a potential of a slight dip in activity once all government incentives are off in mid-2021, however this is to be expected as the economy is returning to its normal pace," she said.
The most important news, analysis and insights delivered to your inbox at the start and end of each day. Sign up here.
Jennifer Duke is an economics correspondent for The Sydney Morning Herald and The Age, based at Parliament House in Canberra.