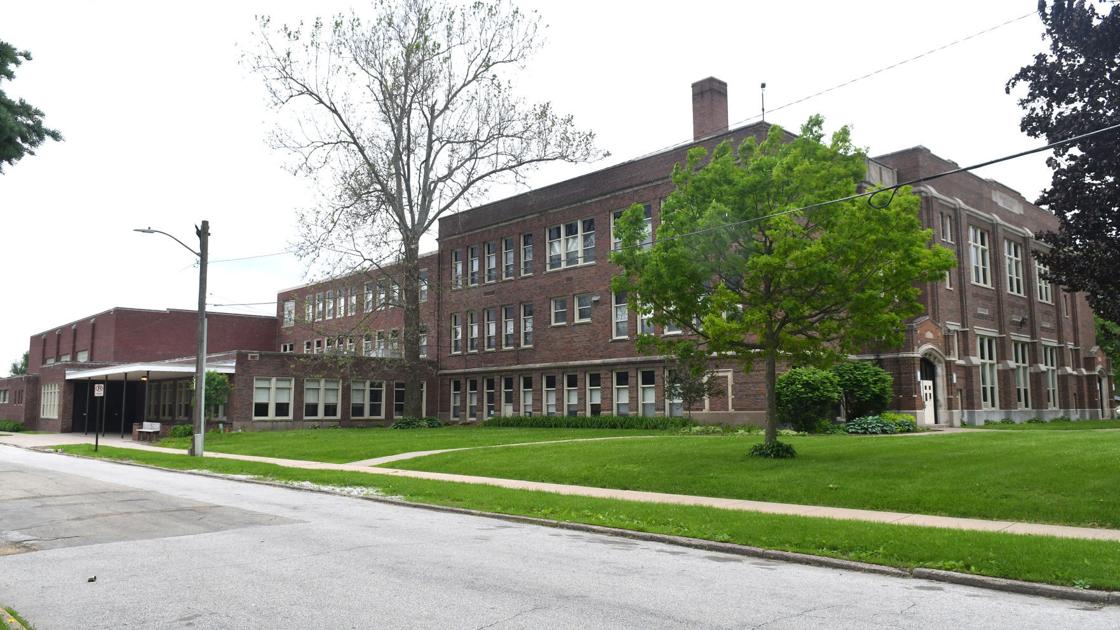 Rock Island-Milan schools approve nearly $3M for Washington Junior High improvements | Local Education
The district bonded out for $2.1 million of the project. Beckwith said the additional funds would come from 1% sales tax dollars.
Superintendent Reginald Lawrence said he recently toured the building and said the building's poor roof, plus the longstanding repair needs, really showed through.
"It looks as though the walls are melting based on years of maintenance needs," he said.
Also Tuesday, board members agreed to purchase $167,178 in personal protective equipment and materials. That purchase, in part, includes $12,000 for N95 masks, $36,580 for disc walk-behind scrubbers, $40,255 for restroom cleaner and $38,379 for carpet extractors. The purchase also includes $17,780 for a scissor lift. Beckwith said the district would use CARES Act funding for those items.
Lawrence told school board members Tuesday the district was in its second week of blended learning after beginning the school year fully remotely. He said he had heard nothing but positive responses regarding teachers and students getting to see each other.
"Also, on the flip side, there's bittersweet news," he said. "Just today I was informed of several positive cases."
Information about the number of positive COVID-19 cases reported by staff and students was not available on the district's website as of Tuesday evening. Neighboring districts, including Moline-Coal Valley and United Township High School District, are reporting positive cases on district websites.