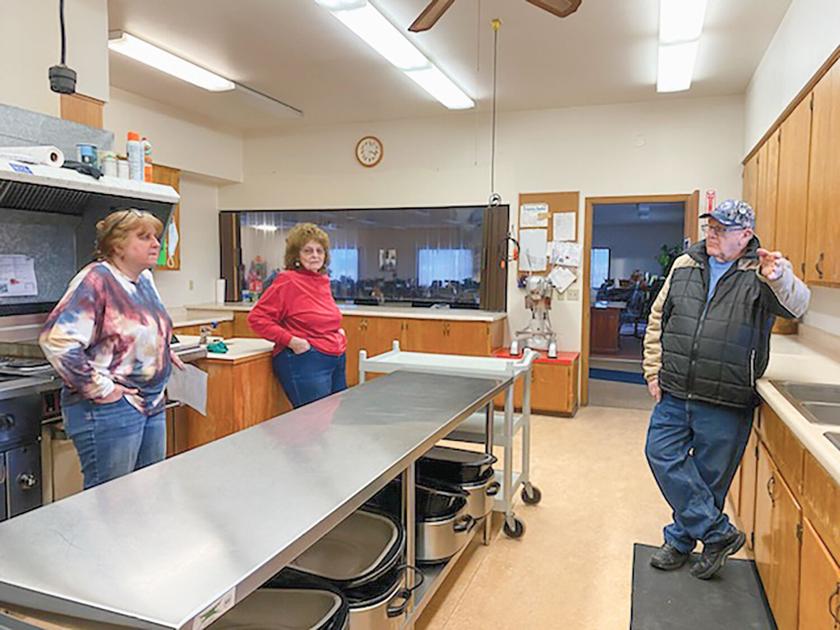 Senior Center, nutrition program raising funds for kitchen renovation | Community
GRANGEVILLE — The COVID-19 pandemic has had major effects on individuals, businesses and organizations throughout the world. The Grangeville Senior Citizens Center is no exception.
"It's been difficult when we cannot have in-person meals or rent to large groups," due to Idaho Governor Brad Little placing Idaho in Stage 2 of virus protection, Dolores Kindall, site manager, said.
The center is a meeting place that also serves the Senior Nutrition Program (that rents the facility) to provide meals Mondays, Wednesdays and Fridays for approximately 80 people. This includes in-person meals when open, as well as home-delivered and grab-and-go meals.
The senior center property – about four acres – was donated by Grangeville residents Arlie and Irene Haener with the stipulation it could never be sold. The land is the former Inland Mill site, according to senior center Dollar-A-Month Club president, Dick Seay.
"The property was donated in the late '70s, and this building was constructed in the early '80s," he said.
"Since that time, very few repairs or changes have been made," added senior nutrition head cook Molly Mizer.
Grants and donations have provided new, comfortable chairs for the center, as well as money for four new wheelchairs for the medical loan closet.
Now, seniors are saving money for their next big expenditure and first major update: a commercial dishwasher system, three deep sinks and cabinetry/counter work, and new kitchen flooring.
"We've worn out the floor standing in front of the sinks," said Mizer.
County health department codes require the new sinks and dishwasher. Seay said the floor will have to be replaced as it is work and water damaged.
Overall, the project will cost about $23,000. The dishwasher has already been purchased with donated funds; however, the remainder of the money needs to be raised. Some may be obtained through grants when presented; other funds will simply come through donations.
"This is a wonderful place for seniors to meet, find companionship, fellowship and eat together," Mizer said.
"But it is also more than that," Kindall added.
This includes inexpensive building rental for the public, the rental of storage units (former mill lockers) on the site, property space rental (to ICP), the free medical loan closet (open to the entire community), pinochle parties and the weekly meals anyone of any age can enjoy for a donation. All the rental money and Dollar-A-Month Club money goes toward the maintenance and operation of the building.
"This includes taxes and insurance, which run about $8,000 a year," Seay said.
Some seniors 60 and older qualify for free weekly meals through Area Agency on Aging; call Kindall at the center at 208-983-2033 for information on how to sign up. For anyone who qualifies for this, the Senior Nutrition Program is reimbursed for the meals.
"No one is ever turned away based on not being able to offer a donation for meals," Mizer added.
Still, codes are codes, and the kitchen remodel must eventually take place.
"We are hoping to find more people to support the senior center during this season," Seay said. "It's a great community resource."
To donate: Senior Center Kitchen Fund, P.O. Box 446, Grangeville ID 83530. Donations are eligible for a tax write-off.