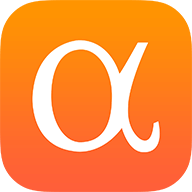 The Container Store Was Helped By A One-Time Event (NYSE:TCS)
Shares in The Container Store (TCS) soared after beating second-quarter earnings by a wide margin. However, gains were short-lived as the stock quickly retraced back to pre-earnings level the next day. The market might be questioning the sustainability of TCS' growth momentum, as we do.
The company was positively impacted by the airing of Netflix's (NFLX) The Home Edit show at the beginning of September; a show that focuses entirely on home organization. TCS has an exclusive partnership with The Home Edit and the company's products were extensively featured during its first season. A quick glance at the show's website shows the extent of their partnership, with hyperlinks linking straight to TCS's e-commerce site for purchasing items seen on the show. TCS developed an exclusive Home Edit product collection in the spring of 2019.
When the show went live, the company saw an immediate positive impact on its top-line, with September sales up 17.8%, year-over-year, and with October trends improving from September levels. That was an overnight improvement from July and August, with sales down in the low-single digits at the beginning of Q2.
Management expects Q3 revenues to be slightly higher than 5%, driven in part by continued strong momentum from Home Edit in October, offset by an expected weak holiday period. Over the past few years, TCS has had "notable declines" in its holiday sales.
From a valuation point of view, the company trades at a forward earnings multiple of 20x based on an expected EPS of $0.44. Analysts are also expecting NTM EBITDA of $90 million, which would put the company at an EV/EBITDA multiple of 11x, well above its 8x EBITDA multiple for the past 5 years. We believe the company is currently overvalued and would recommend investors not to chase the stock. We have a neutral view of the company.
Can the momentum continue?
TCS smashed earnings. The company reported second-quarter sales of $248 million, up 5% year-over-year, and ahead of the consensus by $32 million. The company also reported non-GAAP EPS of $0.43, beating analyst's expectations by $0.41.
That said, while consolidated sales were up 5%, much of the sales growth came in the last month of the quarter. Sales in September were up 17.8%, compared to its prior-year period, while sales in July and August were down in the low-single digits. The exclusive partnership with NFLX's The Home Edit show accounted for the big increase in sales in September, leading to some out-of-stock positions in certain products, especially those highlighted in the show. TCS' custom closets also benefitted from the exposure, with sales turning flat after the show aired. Custom closets are still a growth driver for the company and from management comments, a competitive advantage from a product differentiation perspective.
Since the NFLX show was released, the company also saw a 39% increase in its loyalty program, its highest number of sign-ups since 2015. During the quarter, TCS's e-commerce channel continued its strong performance delivering sales growth of 86.4%, compared to its prior-year period and accounting for almost 19% of total sales for the quarter.
The company noted continued momentum in October, however, they are expecting a weak holiday period. With Q3 sales expected to be slightly higher than September's 5% growth, it is safe to assume a sequential decline in sales growth following the month of October:
As we shared, September was very strong, and October is improving for September. So we don't even end October until this Saturday. I don't know what November and December are going to bring. But — and we have planned conservatively holiday because of the past declines that we've had. – Q2 call
Working in the company's favor is the recently announced partnership with Marie Kondo for an exclusive co-branded product collaboration set to launch in January of calendar 2021. There is also a new Marie Kondo show set to release in NFLX "soon". The mix of having a new show about home organization, new products, and people spending more time at home, should be a winning combination for TCS, helping them sustain its top-line momentum. For how long? It's hard to tell, but we don't believe it is a sustainable way to create long-term value.
What worries us a bit was the company's lagging performance before the show on NFLX aired. If compared to other businesses in the Home Goods sector (what we would consider a good proxy for TCS), the company would have underperformed by a wide margin. For example, At Home Group (HOME) saw Q2 sales increase by 50% on a year-over-year basis and that is from May to July when the economy was in the early phase of reopening.
With more people spending time at home, it would have been reasonable to expect sales at TCS to inflect positively in the early months of Q2, however, as we previously mentioned that didn't happen, which casts a shadow of doubt around the truly sustainable trends in TCS.
The Bottom Line
We believe investors should avoid chasing the stock. The company is currently trading at earnings and EBITDA multiples above its historical 5-year average, but yet the outlook for the company still looks dim. We believe the surge in sales after the NFLX show aired, distorts the picture, and should be considered a one-time event. Sales at the beginning of Q2 were down single digits, even when trends looked to be favorable to the company, such as work-from-home and what other analysts call "nesting".
We also view the company's strong FCF for its first 6 months as non-sustainable. The $84 million of FCF in the first half is mostly driven by an increase of $46 million in accounts payable and a source of cash of $8.6 million from inventories.
At this point, we believe the company is overvalued and we have a neutral position.
Disclosure: I/we have no positions in any stocks mentioned, and no plans to initiate any positions within the next 72 hours. I wrote this article myself, and it expresses my own opinions. I am not receiving compensation for it (other than from Seeking Alpha). I have no business relationship with any company whose stock is mentioned in this article.