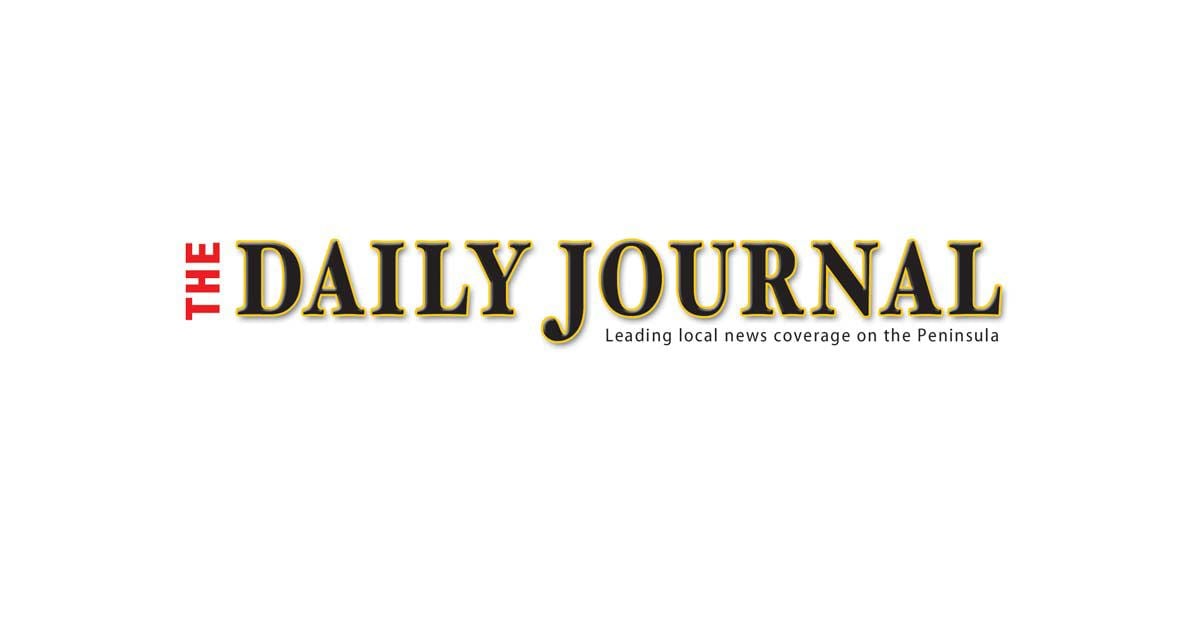 They shopped for cribs, bought the bassinet and labored over names for nine long months. But that was the easy part for Foster City residents Eric and Claudia Heith.
By the time the due date came, the couple was ready to welcome their bundle of joy with every amenity a baby could want or need. But no amount of preparation or purchases could prepare the couple for the 31-hour labor they endured last week.
As friends and relatives spend the coming days naming who she looks like, what kind of personality she has and what she might be when she grows up, no one will argue her parent's best quality – patience.
At 9:49 a.m. Friday, Dec. 31, Penelope Campbell Heith was born a healthy 7 pounds, 10 ounces and 20.25-inches long. She was four days overdue.
Upon her arrival, the days of contractions and hours of medicated discomfort melted away when proud parents Eric and Claudia Heith saw the tiny miracle they created.
They silently counted 10 miniature fingers and 10 adorable toes with a breathless joy reserved for first-time parents. Lying under the heating lamp, being poked and prodded by a nurse, the as-yet unnamed Penelope flexed her toes up against the Plexiglas crib trying to make sense of the world.
Her mother, father and grandparents were overcome with excitement Friday. She is the first grandchild in both Claudia and Eric's families. For an hour after her birth, there was giddy excitement in room 304 of the Sequoia Hospital Birth Center in Redwood City. Claudia forgot the contractions that started four days earlier, the epidural that sickened her and the 31-hour labor. Eric's once weary eyes beamed with excitement and wonder.
With outstretched arms, the nurse offered Eric his first chance to cradle his daughter 40 minutes after she was brought into the world. She helped him position his left arm in the cradle position and gently placed the baby close to his chest. Perhaps afraid to move the fragile newborn or too amazed to move himself, he stood in the middle of the room fixated on his newborn daughter.
The nurse moved his arms again to help him awkwardly hold her up and out for the camera.
The couple did not want to know the baby's gender until the day of the birth. At first, Eric thought she was a baby boy.
"I saw the umbilical cord, which I thought was something else and I announced it was a boy," he said with a laugh.
A little more than an hour after her birth, "Baby Heith" was still the name on the chart. The name remained undecided until the couple had a chance to rest. After 31 hours in a hospital with little or no sleep, they didn't want to make a hasty decision.
The beginning
Claudia and Eric are New York City transplants, who married in September 2002 and moved to the Bay Area shortly after. She is an attorney for Oracle and he works at a San Francisco investment group. They live in a townhouse complex in Foster City.
They decided to start a family in May of last year, before a vacation the couple took to South Africa. They conceived immediately and confirmed it with a pregnancy kit they found at a South African drug store. The initial excitement turned serious as the couple came to grips with the life-changing moment.
"We had this mammoth conversation right there on the first night. We said, 'Wow this is really real, we're going to be parents,'" Claudia recounted a week before her Dec. 27 due date.
The reality didn't sink in until the 20-week ultrasound.
"When we heard the heartbeat for the first time, we said 'wow, that's a real life,'" she said.
Claudia is the oldest of three and the first in her family and circle of friends to have a baby. Friends were supportive, going on regular walks with her and buying gifts, but no one could offer any real knowledge of pregnancy.
For the most part, the pregnancy went well. She didn't experience morning sickness and aside from swollen ankles at the end of the nine months, she remained healthy and upbeat.
"The mental preparation is a lot harder than the physical," she said.
The couple decided to hire a doula to help them through the labor. Certified through the Doulas of North America three years ago, Lisa Huse helps women through the labor process by offering suggestions on when to get an epidural, help with breathing and generally makes the hospital stay as comfortable as possible.
For a couple new to the process, in a hospital where the doctor comes and goes and nurses change shifts, a doula can offer stability and endurance.
"I know if I'm hysterical, [Eric's] going to freak out," Claudia said. "It's nice to have someone there who knows what we're doing."
Huse helped them set a goal not to have an epidural until Claudia dilated to four centimeters. Studies show the earlier an epidural is administered, the more likely a cesarean will be performed, Huse said. The couple wanted to avoid a cesarean at all costs.
The long countdown
Claudia began having contractions eight minutes apart on Tuesday, Dec. 28 – a day after the due date. Her doctor said it wasn't necessary to go to the hospital until the contractions were five minutes apart.
And so the waiting began.
Every eight to 12 minutes, for two days, Claudia experienced contractions. Right as she would begin falling asleep, another would happen.
Wednesday, her doctor gave her Pitocin to help induce labor. On Thursday, at 2:30 a.m., Claudia's water partially broke and she checked into the hospital. Later that day, the doctor broke the remaining pouch of water. For eight hours, Claudia's cervix remained dilated four centimeters. The cervix must be dilated about 10 centimeters before pushing begins.
She spent hours watching women in the rooms around her check in and check out.
"I got really frustrated at around 3 a.m.," Claudia said while lying in her hospital bed watching television Thursday night.
She received an epidural earlier Thursday and was able to sleep. An epidural is anesthesia administered with a needle through the spinal cord. It carries a significant – but low – risk of paralysis and could slow labor. Regardless, most women opt for the shot. In Claudia's case, it allowed her to get some much-needed sleep.
"I'll puke for days for the way that epidural helped me," she said as her body reacted to anesthesia an hour after the birth.
Almost 24 hours after the doctor broke the rest of her water, Claudia narrowly escaped a cesarean operation. A little after 8 a.m. Friday, she began to push. The hardest part of the labor lasted about an hour and half.
The doctor, Huse and the Heiths agreed to wait as long as possible in an attempt to avoid a cesarean. At 9:49 a.m., their patience paid off.
As the last hours of 2004 ticked away, the mother and father sat quietly with their baby and celebrated a new life set in motion. It is one that will be marked with countless firsts in 2005. With time, memories of the marathon labor will likely fade, replaced by amazing moment's in Penelope's life as she grows up and experiences her first words, first day of school, first kiss, prom and graduation.
If it's true that the years move faster as you get older – and even faster with kids. The Heiths will be wise to follow the advise of Claudia's mother, Sonja Barria.
"Just enjoy them, time goes by so fast," she said. "They grow up so fast and you can't turn back the clock."
Dana Yates can be reached by e-mail: [email protected] or by phone: (650) 344-5200 ext. 106. What do you think of this story? Send a letter to the editor: [email protected]