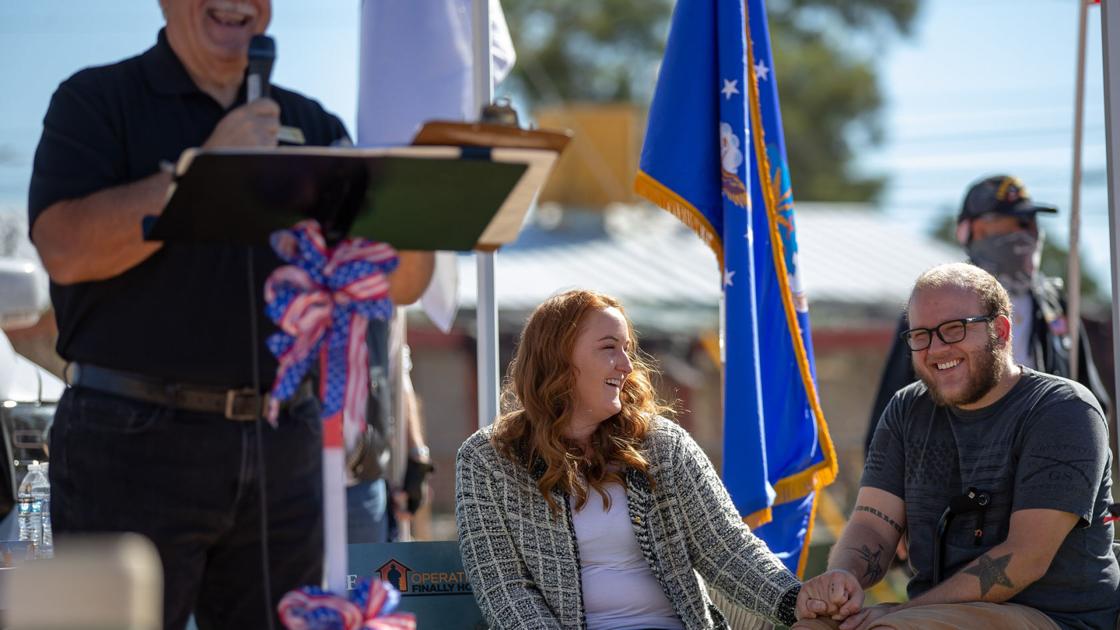 Tucson veteran surprised with new, mortgage-free home | Business News

Arizona Daily Star

Local homebuilder Miramonte Homes surprised a Tucson veteran and his wife with a new home as part of the Operation Finally Home program.
Army Spc. Sean Shields and his wife, Bree, arrived at an event Thursday thinking they were there to support the program that provides homes and home improvements to members of the military, first responders and widows of the fallen.
Shields joined the Army in 2010 and was deployed to Afghanistan in 2013 where he was involved in over 70 combat missions, multiple firefights and improvised explosive device detonations. He sustained injuries to both knees, requiring the use of a cane or scooter to get around.
Shields has received several medals and accolades for his service and Bree is an advocate for veterans and their families.
The couple's new, mortgage-free home will be located in Warrior Village, near Speedway and Swan Road, where other homes will be built through the partnership with Operation Finally Home and Miramonte Homes.
With a weekly newsletter looking back at local history.