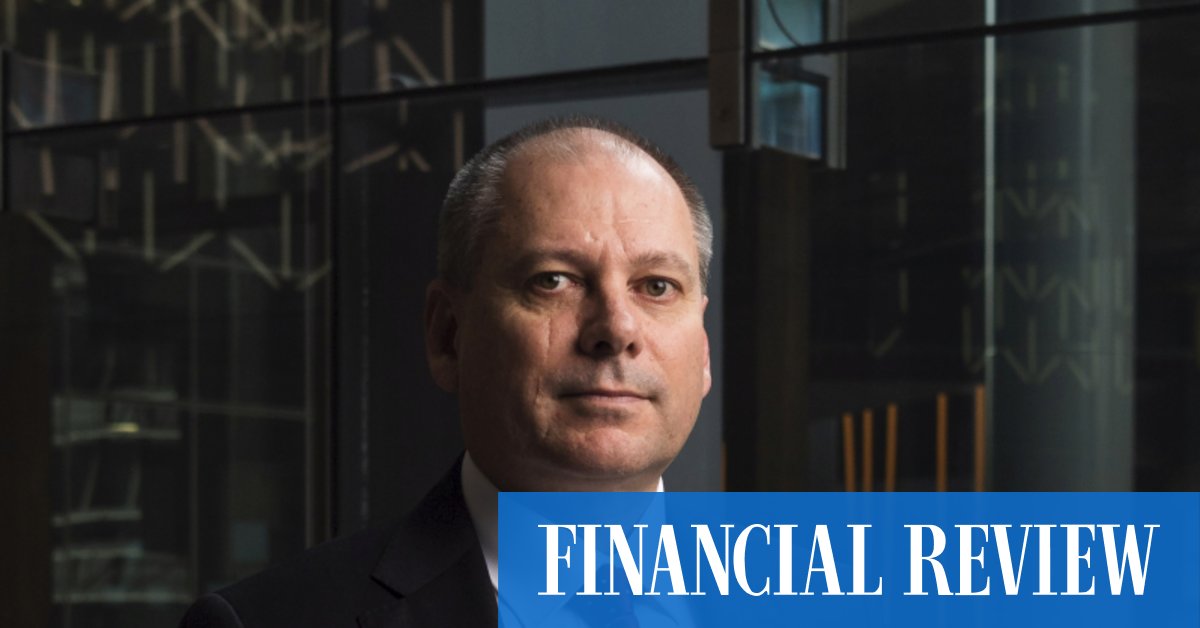 Westpac turnaround delayed by mortgage process fix
In a rare bright spot for investors, Westpac will resume paying dividends after deferring then scrapping the first-half distribution, electing to pay investors 31¢ a share, against expectations as low as zero and as high as 35¢.
UBS analyst Jonathan Mott, who has been bullish on the outlook for the banks given the sell-off this year, said the result hit expectations after $1.2 billion in write-downs were pre-announced last week, although the detail showed there is still much work to be done.
"Westpac appears to be facing a multi-year turnaround story," Mr Mott said.
The task of getting the bank performing again has not been made any easier by state border closures, with Mr King saying we needed to learn how to live with the virus.
"We need domestic activity to increase, that's the best thing for the country economically, we can't keep borrowing money to pay income forever," Mr King said.
Among the big handbrakes pulling on the result was a shrinking mortgage book. Home loan approvals blew out at Westpac when an offshore processing centre was shut down earlier this year in the wake of the pandemic, leaving home buyers in limbo for up to six weeks before getting a yes or no answer.
Westpac's new chief financial officer Michael Rowland admitted the bank was "too slow" to approve loans and this was having an impact on market share, leading to its book shrinking by $8.2 billion over the year.
"Mortgage growth has been a problem for us this year, we have not kept up with the market," he said.
The bank has traditionally had a big exposure to property investors but weak demand among investors, combined with the drawn-out approvals process, has seen its exposure to investor loans fall by 4 per cent over the half and 7 per cent over the year to September 30.
The bank's portfolio of frozen loans are rolling off with the value of deferred home loans down to $16.6 billion from a peak of $54.7 billion and deferred business loans down from $10.1 billion at the peak to $1 billion as of October 28.
"More than two-thirds of Westpac's home loan customers on deferral packages have started making repayments again," Mr King said.
As mortgage customers are coming off deferrals, 66 per cent are returning to repayments, 31 per cent are getting a four-month extension and 3 per cent of loans are being restructured or going into hardship. In comparison, ANZ said last week 79 per cent of mortgage customers were back on full repayments.
"While the lower deferrals are pleasing, many customers will continue to be doing it tough," Mr King said.
Both Westpac's CFO and CEO said following an easing of restrictions they had seen a bounce in loan applications across the board. However, they wanted to see the trend sustained before calling it a recovery.
"We have seen [approvals] go up in the mortgage market as a whole, and I think it's very broad-based including signs of extra activity down in Victoria," Mr King said.
"Our economists are indicating a much better outlook for next year in terms of prices so there is the possibility we do see a better outcome."
Westpac had "a bit of work ahead of it" to get mortgage approvals "down to a couple of days" for a basic loan, Mr King said. He expects improvement by the first quarter of calendar 2021.
Citi analyst Brendan Sproules said he expected the result to be chock full of "bad news" with soft earnings and myriad legacy issues, but it had set up entry into 2021 on a much stronger footing.
"With Peter King's contract as CEO having been recently extended, we expect there is an element of rebasing in the cost base and capital to set up a smoother 2021," Mr Sproules said. "While 2020 core earnings were soft, the business enters 2021 on a much stronger footing and with a number of legacy issues having been resolved, in order to regain lost momentum."
The poor financial performance led the board to scrap short-term bonuses for executives over the year while hurdles triggering the payment of long-term incentives had not been met either.
The 31c second-half distribution is a 61 per cent fall from the 80¢ a share paid out in the corresponding half last year with the full year dividend down 82 per cent from $1.74 in 2019. The dividend represents 49 per cent of earnings or close to the maximum amount the prudential regulator will allow banks to distribute to shareholders.
The dividend will be fully franked and paid on December 18. It will be underwritten by a dividend reinvestment plan that will offer a 1.5 per cent discount to the average price over 15 days from November 17. Analysts on the earnings call questioned whether the heavy discount was a capital raising in disguise.
At a divisional level, the numbers were bleak. Cash earnings at the consumer bank were down 12 per cent to $2.7 billion as provisions for customer compensation payments ate into revenue and the problems with mortgage processing times persisted.
Earnings at the business bank were down 62 per cent to $734 million; earnings at the New Zealand business were down 38 per cent to $649 million; and earnings at the institutional bank were down 64 per cent to $332 million.
The bank did not shy away from the fact that much of the drag on performance was due to "our own issues", including the growing customer remediation bill, legal costs and the additional $415 million it needed to scrounge up to pay AUSTRAC $1.3 billion and settle the matter.
"This is a disappointing result and while COVID has played a part our own issues have significantly impacted profit and return," Mr Rowland said.