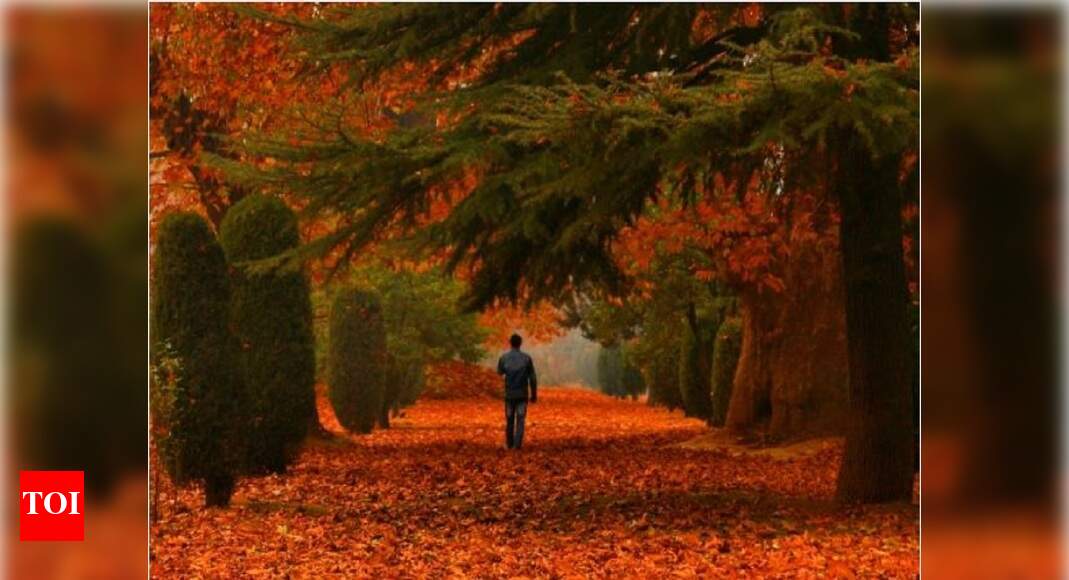 Winter: Recreate the season of fall in your drawing room with simple decor ideas
While many travel to the West to experience the vibrant orange shades of autumn, here in India too, fall is associated with colours, positivity and festivity. "Though travelling to experience the different shades of the season may not be possible this year, one can recreate the natural beauty, colours and scents in their home too," says interior designer Sangita Sharma, adding, "All you need to do is make some small changes to your home decor and try your hand at DIY items like candles and centre pieces."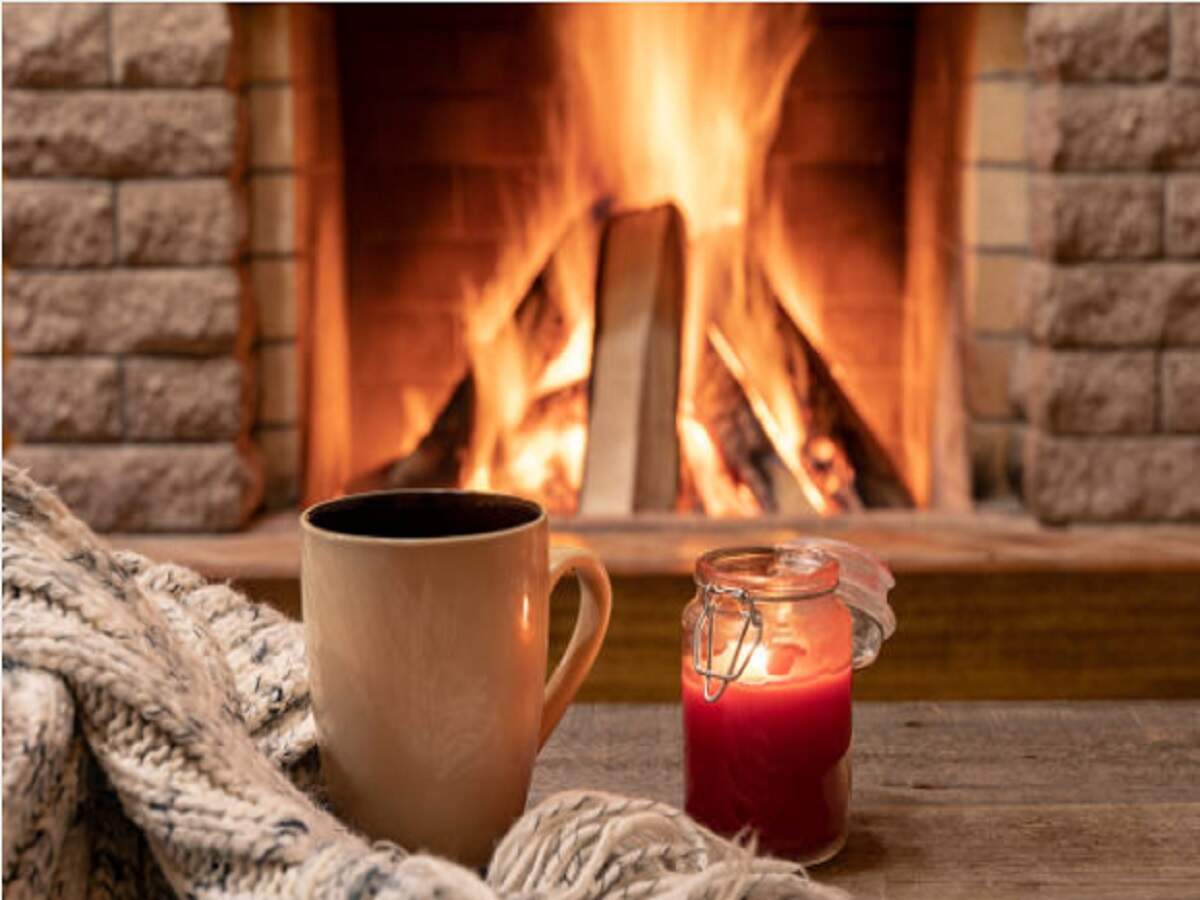 Light it up with candles

Fall-themed candles, such as those in spicy tones, can be a great addition to your homes during this time.

"Candles in the shade of burgundy, burnt orange, and beige, are perfect to create a cosy fall vibe at home. You can easily purchase them online, or even make them at home using your old mason jars. All you need is plain wax flakes, some spices from the kitchen and essential oils like lavender, tea tree or thyme. Melt the plain wax in a double boiler, and add wax crayons while melting the wax flakes for colour. Once that's done, pour it in mason jars. Make sure you place the candle wick first and add spice powder (like cinnamon or clove) before pouring the liquid wax. You can also add essential oils at this stage. After that, leave it to settle, or put it in the refrigerator so that it settles down faster," says Pranjal Khaitan, a candle maker by profession.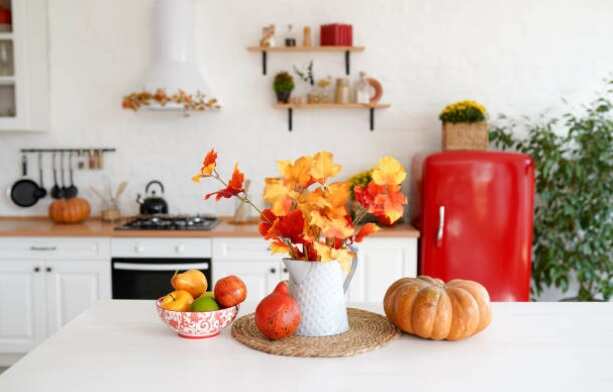 Create statement centrepieces

Dining and coffee table centerpieces can help uplift the whole look of the room. Try your hand at fall-themed artificial floral assortments this season. "The colour of the flowers should match with the theme of the room. You can take a tin vessel or any earthy tone basket, and punch the florals into the foam placed in the basket. Go for combinations like cream, beige, burnt orange, and ice blue. You can mix and match, and even add small pumpkins, to heighten that fall feeling," says Sangita.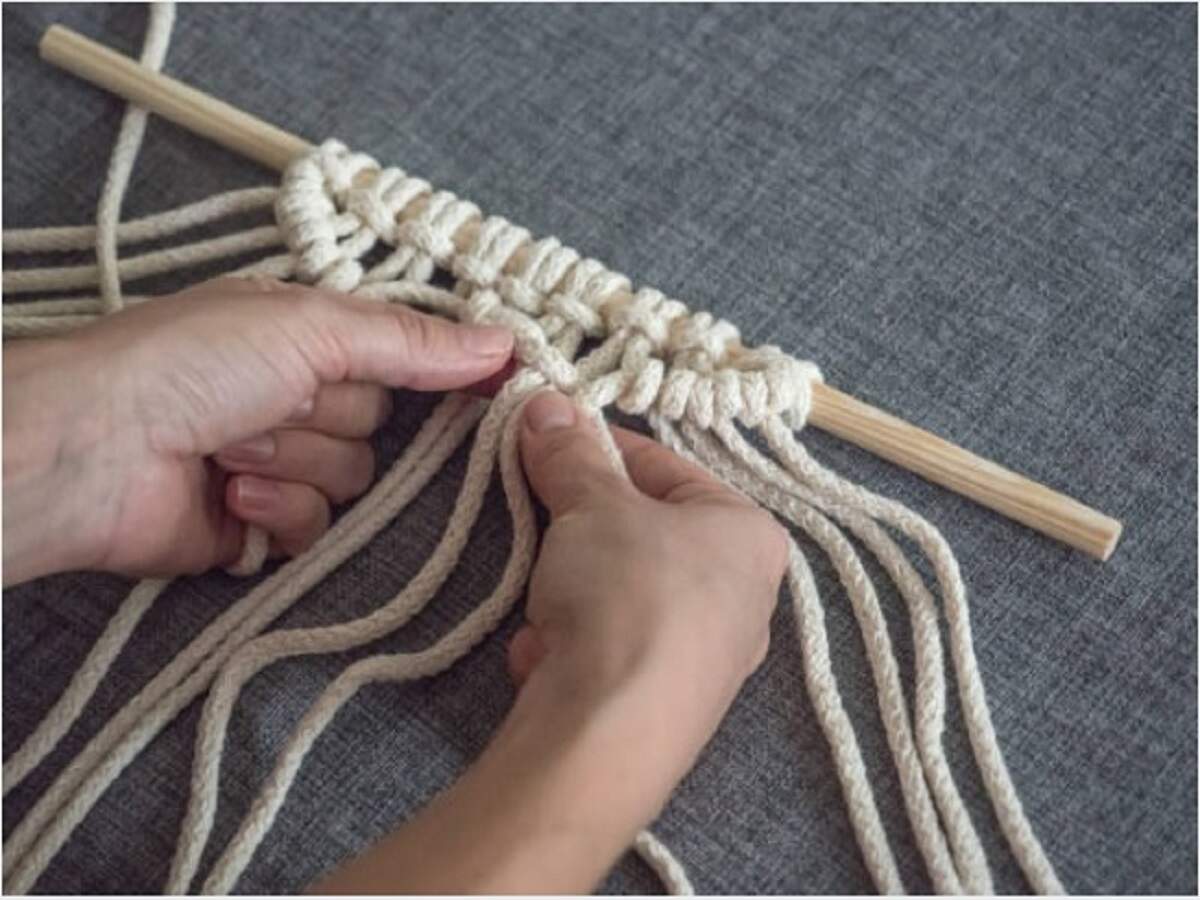 Go boho with macrame wall hangings

DIY or homemade macrame wall art can give your home a breezy, bohemian touch.
"For DIY art, all you need is macrame thread and a wooden stick. You can either pick a plain wooden stick, or use a weathered branch for a more rustic touch. You can even dye the thread in fall colours and hang artificial fall leaves from it. You hang also them on walls, windows, cabinets, etc.," says Tania Goel, a macrame professional.

Warm lights to set the mood

"Tone down the lights by using orange and beige lamp shades to warm up the ambience of your house. Floor lamps work well for this set up," says Sangita.


Play with throws and knits

Throw cushions in muted, fall shades on your couch or armchair to add add a cosy and fall vibe to your home.

"Throws with tassels and pom poms or fingerknit blankets are a must for fall. You can place them on the edge of your couch, and it's a perfect setup for a winter movie night," says Sangita.