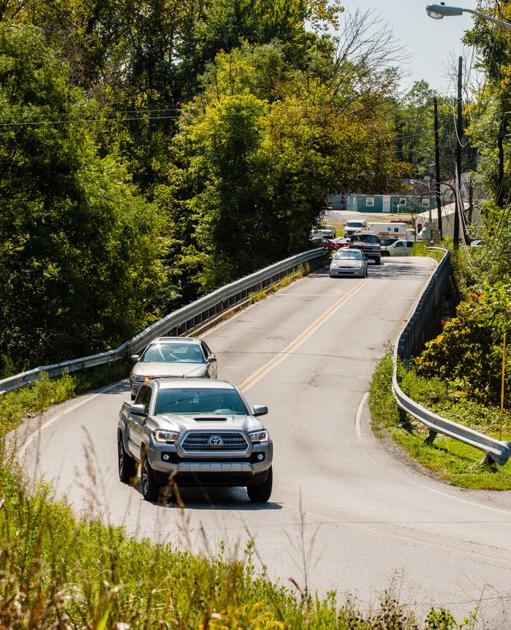 With improvements completed, Blackiston Mill Road to reopen Friday | News
The Town of Clarksville officials are pleased to announce that Blackiston Mill Road will reopen on Friday.
If the weather cooperates, the Town officials will hold a ribbon-cutting ceremony at 3 p.m. to commemorate this long-awaited project.
"We have made safety improvements and improved our utility infrastructure for the benefit of motorists, pedestrians and our business community," said Clarksville Town Council President Ryan Ramsey. "I'd like to extend a very large thank you to INDOT, KIPDA and Town staff for seeing this project through. It hasn't been easy. These changes were overdue and I'm proud we could help bring them to fruition."
The majority of funding for the $2.2 million roadway construction project came from the Indiana Department of Transportation. The Town is actively pursuing another phase of reconstruction for the roadway. Both INDOT and Clarksville's Utility Director Brittany Montgomery hope to continue these improvements all the way to Altra Drive.
"Now that Phase I is complete, we are looking forward to moving on to Phases 2 and 3 in the coming years," said Montgomery. "These projects will build on the improvements made in Phase 1 and provide long-lasting improvements to the roadway."
Town Councilman Mike Mustain represents Clarksville District 4 and is excited to reopen Blackiston Mill Road for his constituents.
"I understand the frustrations involved with a road closure," said Mustain. "I use this road often and frequent the businesses along this corridor. I'm happy to reopen this roadway and I believe we have created a safer, more attractive Blackiston Mill Road that will actually accommodate more traffic flow."
The public is welcome and encouraged to attend the ribbon cutting on Friday at 3 p.m., following COVID Safety Protocols: wearing of a mask or face-shield and standing 6 feet apart. The roadway will officially be opened during the ribbon cutting ceremony.